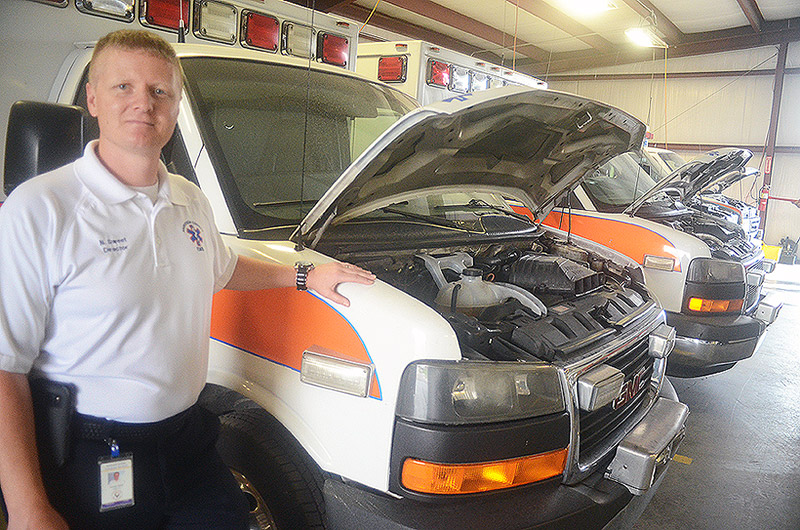 One of the big questions posed last Monday during the debate about retrofitting vs. buying new stretchers for new ambulances rolling into the county in 2019 came from Anderson County Mayor Terry Frank.

"Why spend money on retrofitting stretchers that are near the end of their usefulness? It seems like that would be throwing money down the drain," she asked Anderson County Commissioners who questioned the transfer of funds for the purpose of buying new stretchers.

The question arose after Anderson County Finance Director Natalie Erb put forward a request to transfer some $62,000 from within the Emergency Service's budget from funds set aside for payroll to a fund for the new stretchers.

The request was made without a recommendation from the Budget Committee.

The stretchers in the old ambulances do not match the housing gear in the new ambulances.

There were several questions for Anderson County Director of Emergency Services Director Nathan Sweet about the transfer request.

Both Dist. 3 Commissioners, Denver Waddell and Joshua Anderson, asked why the stretchers weren't included in the funds approved for the purchase of the new ambulances and upgraded defibrillators.

Emergency Services Director Nathan Sweet said the audit of the county's emergency services showed the top priorities as ambulances and the defibrillators. He noted that he could have purchased new stretchers at that time, but then he would have had to cut short on the top two priorities.

Sweet was also questioned by Dist. 7 Commissioner Theresa Scott in an apparent misunderstanding or miscommunication over where the funds were being transferred from.

Scott asked Sweet if he would come back to commission asking for more funds to replenish the payroll fund.

Sweet explained the money was available because the emergency services department had been understaffed for the first half of the fiscal year and to reach a point during the second of the fiscal year where it needed more funds, emergency services would be "over staffed. And that's not going to happen," Sweet said.

The transfer of funds was approved by Commissioners Chuck Fritts, Rick Meredith, Jerry White, Steve Mead, Robert McKamey, Jerry Creasey, Bob Smallridge, Tracy Wandell, and Robert Jameson in a 9-4 vote. Commissioners Tim Isbel and Catherine Denenberg were not present.

Commissioners Waddell, Anderson, Scott, Phil Yager, and Shain Vowell

Phil Yager, and Shain Vowell voted no.