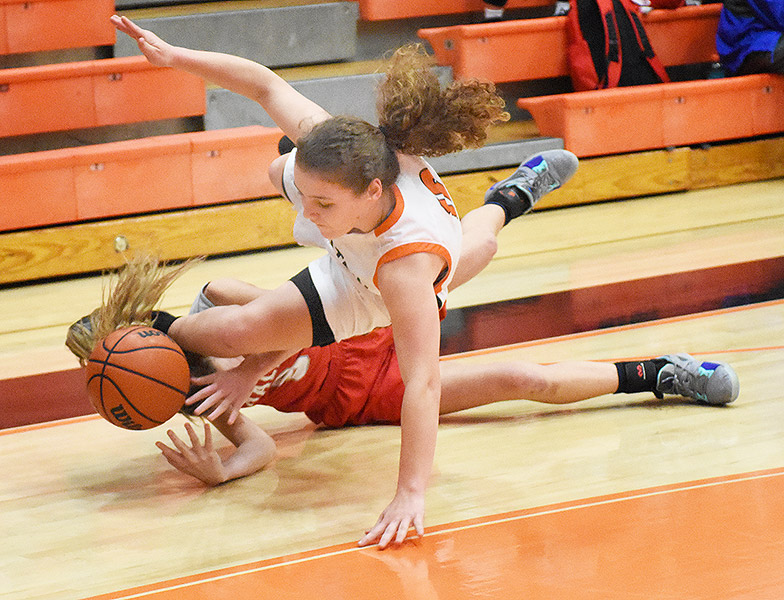 The Clinton High School Lady Dragons were tested twice last week.

The Lady Dragons (14-6, 6-4) hosted Halls (8-13, 4-6) on Tuesday, then traveled to Campbell County to face the top-ranked Lady Cougars.

Clinton would find themselves in a fight on Tuesday night, which needed overtime to separate the teams.

Again, senior guard Nikki Jones would prevail to be clutch for Clinton. Jones would score all eight of her points in the fourth quarter and overtime and led the Lady Dragons to a 66-65 overtime win over the Lady Red Devils.

Kinley Martin led Clinton in scoring with 19 points. Danyel Joy followed with 14 points.

On the block, Jazmin Moore would put up 11, and lastly Alayjah Whitt would round up Clinton's double-digit scores with 10 points.

However, Clinton's result at Campbell County was a rough one.

The AAA top-ten ranked Lady Cougars would defeat the Lady Dragons 78-44. The Lady Dragons look to regroup this week as they travel to Lakeway Christian on Tuesday in an out-of-district game, before a big home bout with Oak Ridge on Friday.

Currently sitting in District-3AAA's last-one-in, number four spot, Clinton needs to grind out some district wins, but will have to beat quality teams to accomplish that feat.

Following the Oak Ridge matchup this Friday, Clinton's last three district games versus difficult opponents — a trip to Powell, before hosting Anderson County and Campbell County.