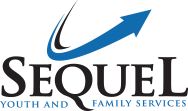 According to the communications department at the Tennessee Department of Children's Services, DCS suspended admissions to Kingston academy on Wednesday.

Kingston Academy, located in Kingston, Tenn., is owned by Sequel Youth and Family Services, the same people that run Norris Academy in Norris.

DCS removed 18 youth from the group home who were originally placed at the academy through DCS. The department is investigating.

Norris Academy is not currently under investigation. Both academies are psychiatric residential treatment facilities.

Norris Academy moved out of Norris last year and is now located on Quality Drive in Andersonville.