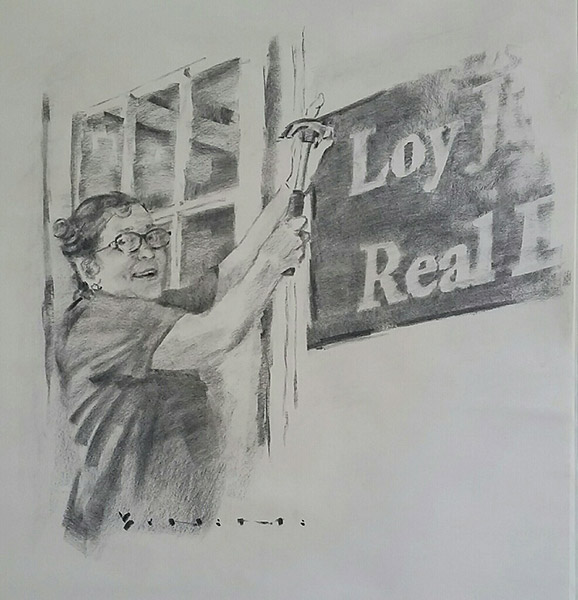 Loy Johnson loves meeting people and introducing them to Norris.

Selling them a house is just a happy byproduct.

She loves Norris so much that she chose it over the Florida Keys years ago, and is now a real estate agent in the quaint, historic town.

Johnson is a larger-than-life presence in Norris and is known locally for her bubbly, frequent laughter, words of wisdom to anyone who needs them and willingness to do whatever needs to be done in town.

Shy to talk about herself, she's quick to shift the topic of conversation to whoever she is speaking with at the time.

She's always busy, whether she's renovating her office beside Archer's Grocery or producing a play with the Norris Little Theatre.

Having been through more than her share of heartache over the years, she knows deep down that truly, all we need is love.

And she's overflowing with it.

LaFollette resident Joe Bonomo is a prolific, successful artist, and is passionate about portraiture.

He spent many hours in Anderson County recently photographing people in town and learning a little about them, and then going back home and creating their portraits.

To find out more about Bonomo's art, visit bonomoart.com, on Facebook at Facebook.com/artofjoebonomo, and on Instagram at @bonomoart.

This series, however, is only available in The Courier News.