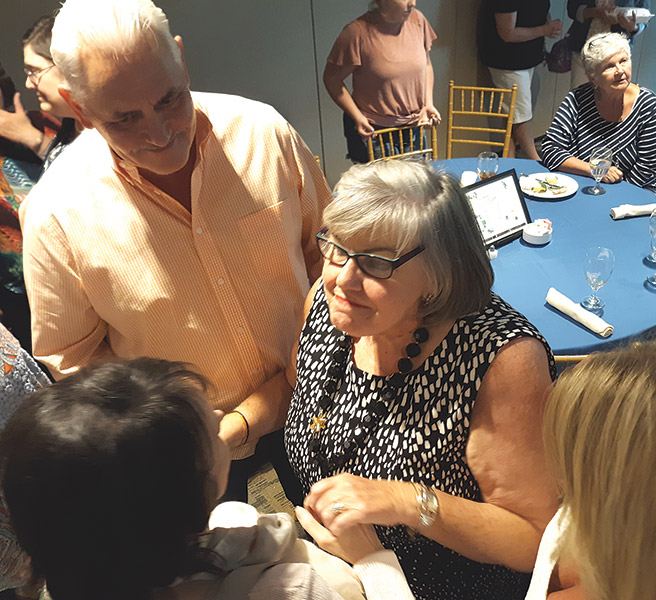 You could call it a big leap, but it's not really.

How about progression on a large scale?

Last Thursday Anderson County Mayor Terry Frank unveiled the architectural drawings and plans for an 10,800-square-feet animal shelter. The unveiling took place at Calhoun's Event Center in Oak Ridge.

The county's animal shelter on Blockhouse Valley Road in Clinton is 720-square-feet and is more of a holding facility than a shelter.

The new facility features 30 kennels for dogs — 10 of which will be used as quarantine kennels — and space for about 30 cats.

The Blockhouse Valley facility cost $25,000. The shelter unveiled Thursday carries a $2.8 million price tag.

Frank noted a fundraising committee will be formed to find ways to pay for the new facility.

Also, the new facility has yet to have a home site — though it will probably be in Clinton.

The new animal shelter is planned to be built possibly inside the city of Clinton — though plans are not definite. The new shelter will also feature intake cages, viewing rooms, animal adoption rooms, counseling rooms, and even a laundry room.

Just four years ago Anderson County had nothing for holding stray animals. Roane County was the nearest holding facility.

Led by former County Commissioner Robin Biloski, the county set up an animal task force in the spring of 2015, and six months later the facility opened.

Biloski was the guest speaker at the site plan unveiling Thursday night.

Bill Blankenship of Blankenship and Partners, a Knoxville architectural and planning firm, who developed the site plans and drawing was on hand as well.

Beginning in August, 2018, and working with county government officials, Blankenship and Partners visited numerous animal shelters in East Tennessee before coming up with a plan for Anderson County's shelter.