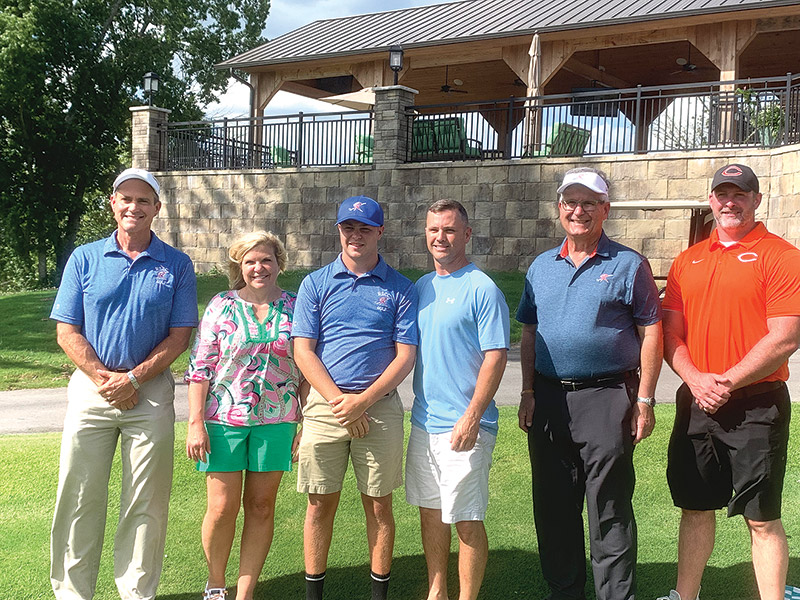 On Thursday, July 25, the Clinton Golf Team played against Campbell County's Golf Team at Centennial Golf Course in Oak Ridge.

Clinton has a small team this year, with only five players. Of those five, three are freshmen, with one senior and one junior to add to the mix.

"We lost two seniors last year, so we have a young team this year," said Matt Cain, Clinton's Head Coach. "It just means we're going to have to work hard."

This will be Cain's fourth year as the head golf coach at Clinton. The first four years at a new school are usually the hardest for a coach as they try to take the program and make it into their own. The players carry expectations and habits learned from their former coaches even after they've left, and it's not uncommon for coaching styles and player personalities to clash. Cain said he's had very little of that, though, and he's had nothing but good effort from the players so far.

"Everybody on the team has shown a good attitude and good work ethic, and that's what you always want to see."

Clinton's golf team lost one of its star seniors last year when senior Seth Treece. Treece recently signed to play golf for Roane State Community College under coach Chris Griffin.

"The girl's team should be pretty strong," said Cain. "We've got one returning sophomore and one senior, but no freshmen this year."

He also wanted to thank The Greens at Deerfield, who have been kind enough to let Clinton use their course for practices and to play their games there. Clinton has no golf course of its own [you know, because it's a public high school], so they rely on the generosity of courses in the area to practice and play.

"We're really grateful to them," he said.