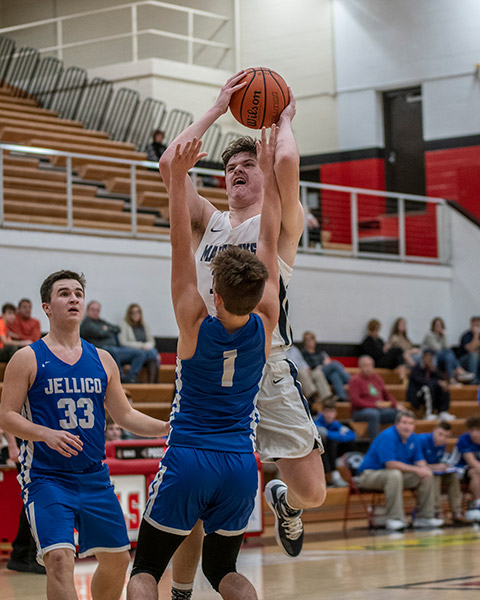 Anderson County lost in the third round of its Christmas tournament against William Blount High School. The final score was 50-43.

The Mavericks took an early lead against the Governors in the first quarter before dropping it soon after, requiring them to spend the rest of the game playing catch-up. The Mavs briefly retook the lead in the second quarter before immediately losing it again and staying behind until the end.

Stat-wise, the game was extremely close. Looking at the pure number of baskets made, the game was neck and neck, with the Governors making only a single two-point basket more than the Mavericks, and the Mavericks making a single three-point shot more than the Governors. What it really came down to, though, was free throws, with the Governors making 17 baskets out of 19 chances, and the Mavs making only nine out of their 16 chances.

The Mavericks capitalized on their turnovers, though, making 15 points off turnovers and finishing with 11 rebounds.

Carter Jett was the star scorer for the Mavericks, finishing with 11 points under his belt. Tied for second with eight points each were Stone Hatmaker, Anthony White, and Nick Reed. Anthony White dominated on rebounds, with a total of seven, followed by Connor Martin, with a total of five.

Nick Reed finished the night with an astound value points system (VPS) score of 2.33, meaning he contributed twice as much positive to his team than his negative contributions.

The clear MVP for William Blount was Cameron George, who scored 17 points and came away with nine rebounds before the end of the game, including two three-point shots.

The Mavericks also played in the Maryville High School Christmas Tournament. Resultes were available for those contests due to th eearly holiday press schedule.