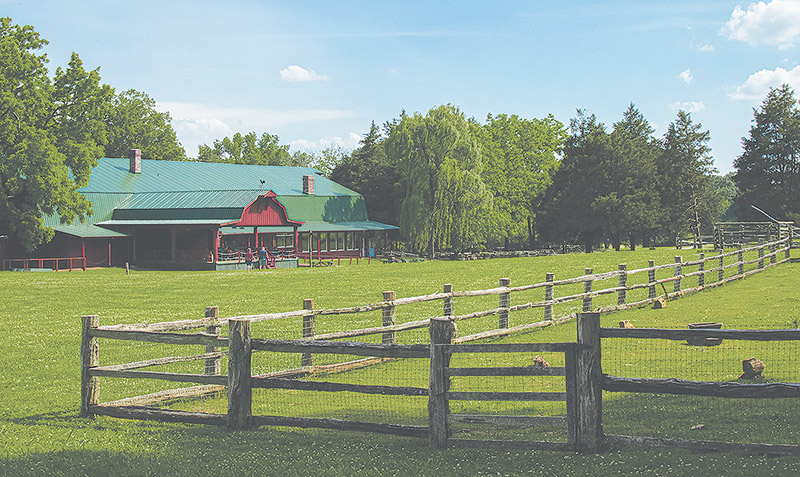 With the Anderson County Fair and all local Fourth of July municipal celebrations canceled, it's left an empty stretch in the center of the year.

Fourth of July celebrations are something that most of us take for granted, so nobody makes plans in case they're canceled.

Now, though, many people are understandably upset that they're staring down the empty barrel of summer.

The Museum of Appalachia is trucking ahead as planned, though, with its annual Independence Day Anvil Shoot this July 4.

The museum, in Norris, has made a 25-year tradition out of its anvil shoot, and it comes as part of the larger Independence Day celebrations, which includes historic demonstrations, music, a flag procession, and the museum's well-known food. The event was started by the museum's founder, John Rice Irwin, who wanted to showcase the old Appalachian tradition.

Anvil shoots (otherwise known as anvil firings) have a rich history in the United States, and Appalachia especially. One anvil is placed upside down and used as a base while a second anvil is placed right-side-up on top of it. Between the two anvils is placed a low-power explosive (usually gunpowder) and, once it's ignited, it shoots the anvil straight up into the air with a thunderous explosion that shakes the ground.

It was a great way for pioneers and settlers to commemorate holidays and other special occasions before the widespread availability of fireworks.

One famous anvil shoot marked the secession of Texas from the Union, and, historically, anvils were fired on Saint Clement's Day, who was the patron saint of blacksmiths and metal workers.

It will be different this year, though, according to Courtney Beard, who is the events and marketing manager at the museum.

"We're still doing the anvil shoot, but people will be required to sign up in advance this year," she said. "Members will still be able to attend free, but they'll have to sign up as well. There's going to be a web page for that, and we should have it up this week."

The museum, like most places, has been affected by COVID-19. It was forced to shut down its indoor dining and change to to-go orders only, but has now resumed normal service.

Even with things slowly making their way back to normal, Beard says a lot is still up in the air for the museum going forward.

"We don't have a whole lot nailed down for the fall," she said. "We're still deciding on what we can safely move forward with and what we're going to have to reimagine.

"That being said, we feel very comfortable with the fourth. We're practicing social distancing, and, with our big grounds, we should be able to follow the CDC guidelines."

Prices will be $15 for individual adults, $5 for children 17 and under, and $35 for two adults, including any dependent children present.

For more information, check out the Museum of Appalachia website at museumofappalachia.org or call 865-494-7680.