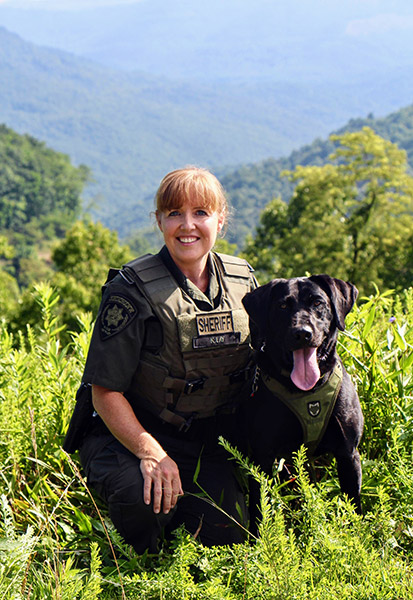 The Anderson County Animal Rescue Foundation's Pet Expo will take place this Saturday at the Museum of Appalachia. The day will kick off with a breakfast at 9 a.m., followed by outdoor demonstrations beginning at 11:30 a.m. Lt. Gov. Randy McNally will be the keynote speaker at the breakfast.

Tickets for the breakfast are $15, but the afternoon activities are free to the public.

Organizer Katrina Hall said that the Anderson County Sheriff's K9 unit will perform live demonstrations, and the Canine Clubhaus will offer a short lesson on basic dog obedience training.

The most recently added vendors include:

• The Slumdog Rescue Crew

• Shelter Animal Rescue Group

• Southern Style Great Dane Rescue

• Oak Ridge Feed

• Urban Tail Outfitters

• K9 Services Unlimited

• Helping Paws Animal Network

• Nature's Crossing

• Dream Acres Farm

• Anderson County Animal Shelter

• Bear Creek Barn Quilts

• Big Daddy's Sugar Shack

• Broken Bolt Outfitters

• Tennessee Valley Golden Retriever Rescue

• Anderson Farmers Co-op

• Misfit Dog Project

• Sweetwater Valley Hound Rescue

• Oak Ridge Animal Shelter

• Norris Animal Shelter

• Noah Animal Companion Center

•and multiple others

This is an opportunity for the community to show support for the county's animal population, according to Hall, and to learn best practices in training, care and the laws regarding animal welfare.

"There are so many excellent rescues and shelters available in our community, and they work so hard to save and care for our companion animals," said Hall. "There are also programs and services available to help people who need it, and we want everyone to be informed. If we all work together, we can make a difference for our community animals."

Artist Joe Bonomo, whose work is regularly featured in The Courier News' "People and Places" column, will also be an exhibitor.

"We're very excited about him," said co-organizer Katrina Hall.

Bonomo has painted a portrait of a dog specifically for the fundraiser and will donate a portion of the sale of the painting and prints to the organization.

The event is in partnership with the Humane Society of the Tennessee Valley.

"The whole purpose of this is to eventually create an adoption center," Hall said. "And a pet education center for Anderson County. We want to create a place that is a positive experience for the community where they want to go and visit the animals and then, hopefully, adopt them."

She doesn't envision a permanent intake facility; rather, she sees the facility as a place where rescues can host adoption events and hold animals that are pulled from shelters.

Any donations and breakfast ticket sales will go toward the building of a center that can host pet rescues, adoption events, and educational classes. For more information, visit acanimalrescuefoundation.org or call Hall at 865-414-2491.