Outgoing Rocky Top mayor picks candidate who lost to replace former councilman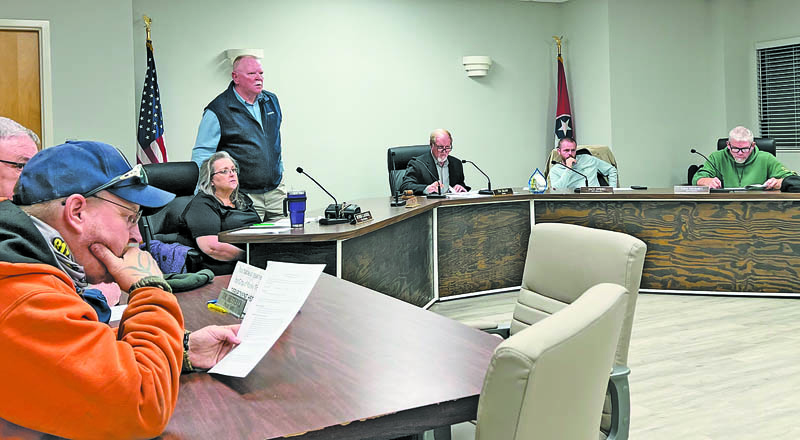 Rocky Top Mayor Timothy Sharp, presiding over his last City Council meeting before the new mayor, Kerry Templin, takes office Dec. 1, last Thursday night picked Richard Dawson to fill the remaining two-year term of Councilman Justin Job, who resigned from the council in October.

Sharp's motion to appoint Dawson was seconded by outgoing Councilwoman Denise Casteel, and was approved 4-0 by the remaining council members.

Dawson, who works for the Anderson County Sheriff's Office, was unsuccessful in his bid for one of two available council seats in the Nov. 8 election.

Templin unseated the longtime mayor, Sharp, on Nov. 8, taking 82 percent of the vote – 265-57.

Out of the five people running for the two council seats, two candidates aligned with Templin – Jeff Gilliam, with 227 votes, and Mack Bunch, with 210 votes – defeated the two incumbents, Casteel and Tony Devaney, and Dawson. Casteel came in third, with 76 votes, while Dawson was fourth with 45. Devaney polled fifth, with 39 votes.