Water bills likely to go up by about 22-percent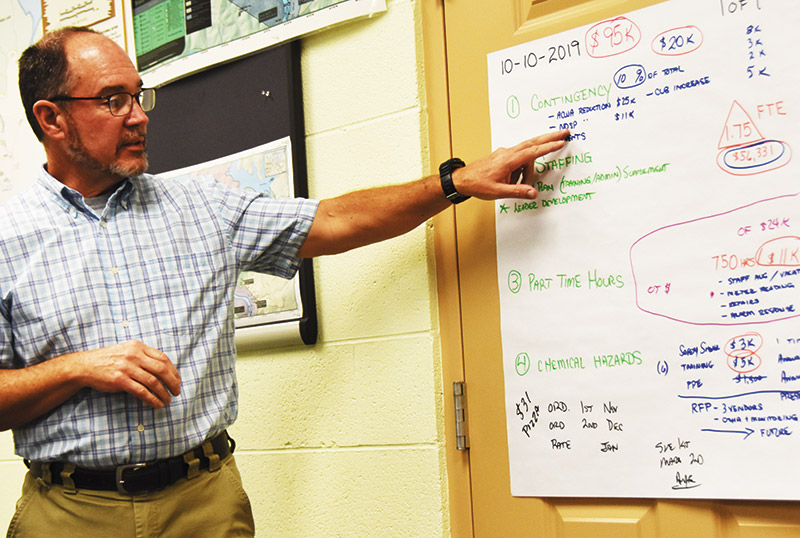 Norris water customers most likely will see their monthly bills increase about 22-percent soon as the city deals with a financial shortfall of about $95,000 in the current fiscal year, according to information given to the City Council on Monday night.

That would raise the typical monthly water bill of nearly $20 to just over $24, according to city estimates.

City Manager Scott Hackler showed council members a chart outlining the Water Commission's needs for additional revenue, which include $56,331 for an additional full-time staff member, $20,000 for a contingency fund, $11,000 for part-time workers and $8,000 for handling of chemical hazards in the water plant.

These proposed expenditures were determined during the first of three workshops the Water Commission planned to deal with financial issues. In the next workshop, set for Nov. 4, the commission is expected to create a proposed ordinance to present to the council to raise the water rates, City Manager Scott Hackler said.