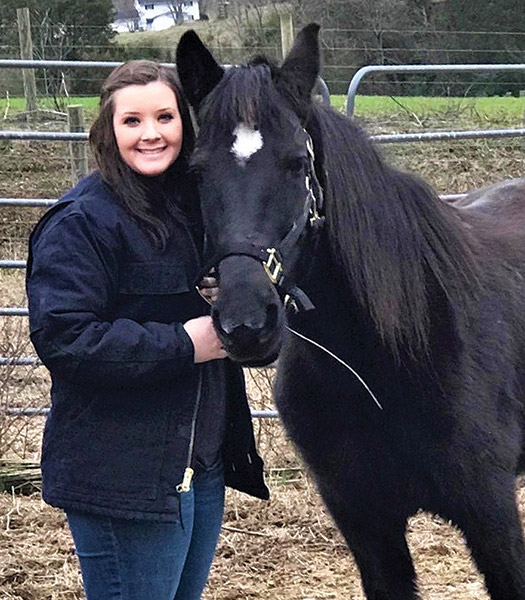 Recent Roane State grad Jacey Queener had her hands full this past spring between studying for finals, tending to a barnyard full of farm animals and working as a student ambassador for the Roane State Foundation – all while adapting to changes brought on by the coronavirus pandemic.

But she handled all those challenges coolly as she eyed what's next: online courses at the University of Tennessee-Martin, on her way to a bachelor's degree in agribusiness.

Queener, 19, is the daughter of James and Connie Queener. The family owns and tends farmland in Anderson County's picturesque Dutch Valley community several miles outside Clinton.

Farm chores include the daily care and feeding of horses, cows, pigs, goats, rabbits, cats, donkeys, dogs and chickens. With those responsibilities, things can get hectic, Queener said.

Last fall, she found herself on the road, driving each day to the University of Tennessee Veterinary Clinic to check on two ailing goats and a horse, then heading back to Roane State as a final exam loomed. "It was hard, but I managed," Queener allowed.