Greeneville forced to play the Maverick game, and it doesn't go well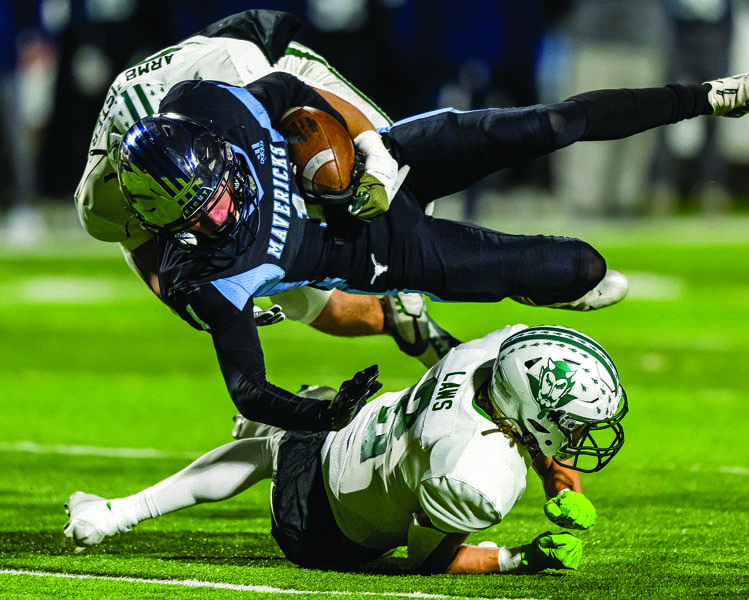 A dominant victory over a longtime postseason nemesis has landed the Anderson County High School football team in the Class 4A State Semifinals.

The Mavericks erased an early deficit against Greeneville to punch their second ticket to the semifinals in team history.

After falling behind early, ACHS scored 38 unanswered points to keep its perfect record intact with a 38-7 victory over previously top-ranked Greeneville on a chilly Friday night at Anderson County.

The win means that the Mavericks (13-0) will practice on Thanksgiving Day, and it enabled them to make a state semifinal appearance for just the second time in the team's 49-year history.

But things didn't start well for Anderson County, which fell behind 7-0 when Greene Devils quarterback Brady Quillen threw a 19-yard touchdown pass to Zac Chrisman in the first quarter, and it seemed that a familiar narrative would unfold as Greeneville (12-1) had ended the Mavs' season four times since 2017.

"They gave us a little trouble," Anderson County Head Coach Davey Gillum said. "The big thing was we came back out and answered."

It's not the first time Anderson County has been down early in a game this season.