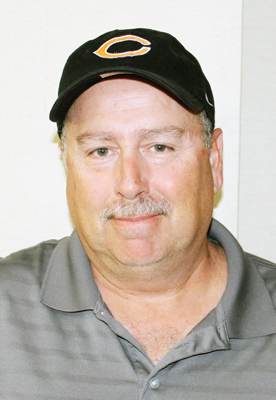 Leonard Sams is the new head softball coach of the Clinton High School Lady Dragons and he is ready to hit the ground running.

"I'm very positive energy. I stay away from the negative. We [the coaching staff] really work fundamentals so hard. We work fundamentals to a collegiate level. If any of these kids want to go to college, we want a college coach to see them and see that they are ready to go," Sams said.

"Softball is growing so fast in popularity and college coaches don't have time to take on projects. Either you know or you don't know."

He said his expectation for the team is to start where they are right now and build from there.

"I want to say to our seniors, this is our goal. We want to grow this program into a powerhouse. That's what our coaching staff does. I want those seniors to look back in three or four years and say, 'I was the start of that program.' I want them to take pride in knowing that's what they started," Sams said.

For the team, he said his approach is simple.