CHS junior nails 10 treys on way to 54 points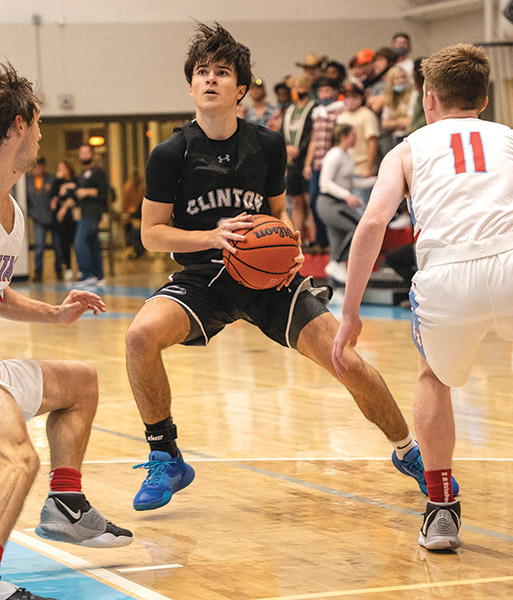 Jackson Garner scored a team-record 54 points Saturday to lead the Clinton Dragons to a 91-76 home basketball victory over Gatlinburg-Pittman Saturday.

Garner broke the 50-point record set in 1998 by Jermaine Shepherd. Thirty of Garner's 54 points came via three pointers. He scored three treys within less than a minute late in the third period to help the Dragons break out of a tight game.

Clinton Coach Chris Lockard said he had a premonition Garner would set a record.

"I just had that feeling," said Lockard, who made a special pregame presentation to Garner for scoring his 1,000th point in his Dragon career in a tournament game last season.

"Jackson has been shooting well and I even told him before the game I thought he had a chance to set the record," Lockard said.

Playing their home opener, the Dragons had the upper hand against the Highlanders during the first period, leading 20-12 after eight minutes.

However, G-P scored 12 unanswered points early in the second period to move the game into a nip-and-tuck battle where the lead changed hands several times before the game was tied at halftime 32-32.