Moog, Anderson County bats combine for win over Clinton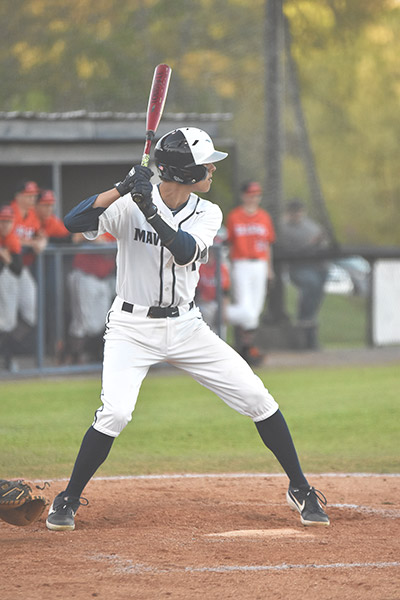 The Anderson County Baseball Mavericks earned a big 11-1 District 3-AAA home win over archrival Clinton, on Monday Night.

Senior LHP Ryan Moog earned the win, and was outstanding on the mound all night.

Moog pitched all six innings and faced 23 Clinton batters. The senior threw 57 strikes out of 91 pitches, sat down 11 Dragons, walked one, and only gave up one hit.

"I expect Ryan to be our horse on the mound, who can eat up a lot of innings.With (Ryan) on the mound commanding the fastball, we've always got a chance to win," said Anderson County Head Coach Cory Stooksbury before the season.

On Monday night, on the mound of Murrell Albright Field, Ryan Moog's nearly perfect performance met Stooksbury's expectations.

Offensively, the Mavs defended the strikezone well, and were efficient on the bags, as Anderson County scored 11 runs on 12

The Mavs would draw first blood in the home half of the second inning. Freshman hit a RBI-sac-fly to center, which scored Cole Foust from third.