When it comes to planting, Moore has the answers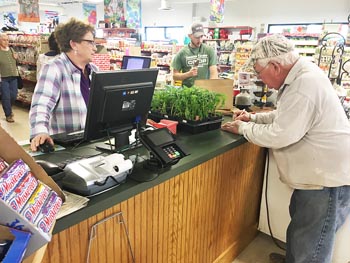 Annette Moore rings up a purchase by Robert Foust, who bought tomato plants last week at Anderson Farmers Co-op. Foust said Moore, because she knows so much about gardening, is his "go-to girl."

Interested in the newest tomato plants? Ask Annette.

Do you need to know how much fertilizer your garden plot needs? Ask Annette.

That's Annette Moore, who in the last 49 years has gained a wealth of knowledge about gardening and farming.