Delmer "D.C." Taylor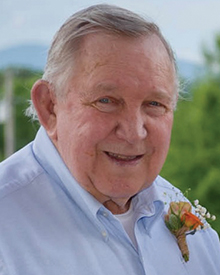 Delmer "D.C." Taylor, Jr., 84, of Clinton, TN, passed away on October 23, 2023. D.C. was born November 11, 1938 in Gastonia, NC and grew up in South Knoxville. He graduated from Young High School in 1957 and served in the United States Air Force. D.C. was preceded in death by wife, Cheryl Johnson Taylor; parents: Delmer C. Taylor, Sr & Beatrice Williams Taylor; siblings: Estlina (Roy) Taylor Wilson, Norman (Helen) Taylor, & Merril Taylor. He was dad to: Tracy Taylor, Mark Taylor, and Amanda Taylor;
He was Granddad to: Jordan (Taylor) Taylor, Dallas Taylor, Madison (Zachary) Mashburn, Mac Taylor, Riley & Anna Kate Hackworth; great-grandchildren: J.W. & Evie Jane Mashburn and Harrison & Henden Taylor. D.C. loved watching University of Tennessee football and NASCAR. He was a skilled construction superintendent and oversaw many building projects in the Knoxville area, including the George C. Taylor Law Center at the University of Tennessee.   D.C. was a long-time member of Highland View Church of Christ in Oak Ridge.   A memorial service with military honors for D.C. will be held at 7 pm on Thursday, October 26 at Holley-Gamble Funeral Home with his sister-in-law, Rev. Mary Jo Dailey officiating. Visitation will be held prior to the start of the service from 5-7pm. D.C. will be laid to rest with his wife at East Tennessee State Veterans Cemetery on Tuesday, November 7 at 2pm. To honor D.C.'s memory, the family requests that donations be made to the University of Tennessee FUTURE Postsecondary Education Program - futureut.utk.edu.