Anthony Berg has solid outings for Dragons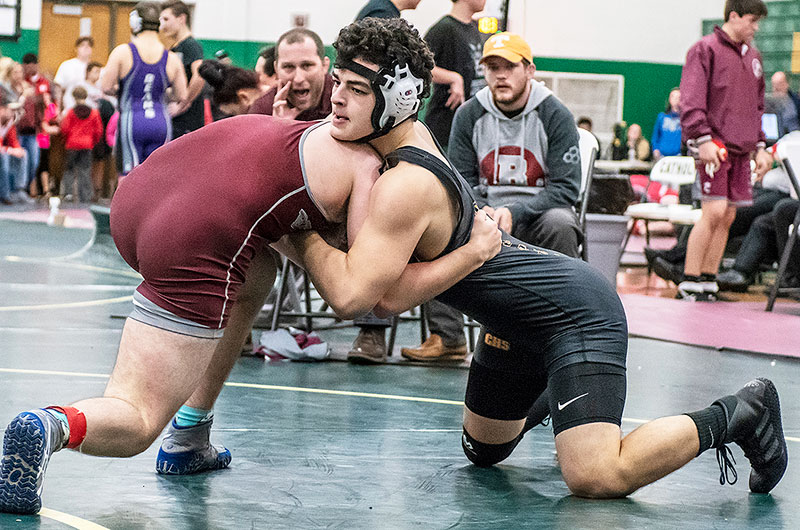 The Clinton High School Wrestling team traveled to Pigeon Forge High School last Tuesday.

The Dragons Dueled Pigeon Forge and Sevier County, and Pigeon Forge again in Tri-Duels.

Out of 12 duels, the Dragons were defeated by the Tigers 60-9. Clinton earned six points by forfeit, but the remaining three points came from a Anthony Berg 14-7 win by decision over the Tigers' Hunter Gentry in the 106-lb. class.

Also, out of 14 duels with Sevier County, the Dragons won three and fell to the Smoky Bears 66-13.

Clinton earned one win and six points by forfeit.

Anthony Berg was successful again out of the 106-lb. class, defeating Sevier County's Dayton Pritchett by a 15-4 major decision — earning four points.

Clinton's other victory came from John Seiber in the 120-lb. class, who defeated Sevier County's Dylon Pritchett by a 9-3 decision — good for three points.

In the Tri-Duels, in 12 matches, Pigeon Forge topped Clinton 60-9. The Dragons earned six points by forfeit, and the three points came from Anthony Berg. Again, Berg defeated Pigeon Forge's Hunter Gentry by a 14-7 decision. Berg completes his weekend undefeated, 3-0. The Clinton Wrestling Dragons will be back in action this Friday, as they host Grace, First Baptist Academy, and Carter.