No progress, no new owner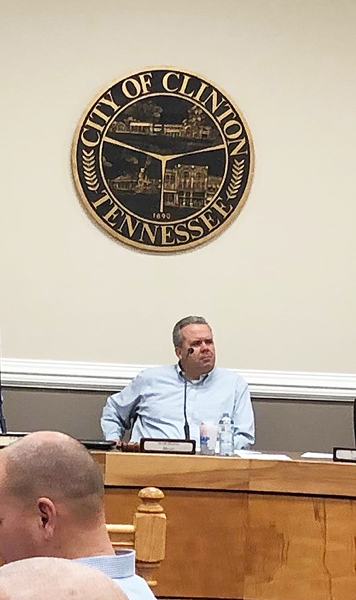 Magnet Mills did not get sold to a new owner on the date it was scheduled to (Nov. 30).

It still hasn't.

That's not sitting well with city councilmembers, who had all agreed last month to move forward with foreclosure proceedings against the owners of the property if the deal didn't go through.

There are liens in place against Magnet Mills because of junk someone left behind.

The owners never got it cleaned up, and so a nuisance ordinance was put in place. A judge ruled that the owners had to pay a certain amount every month to get the fine paid off. They missed one of the payments, which allowed the city to move forward with foreclosure proceedings.

But, before the city could move forward, the owners ended up paying the amount owed.

"If they miss this next payment, we can accelerate legal action," Farrar said. "But if we had gone before the judge, I wouldn't see that a judge would have allowed us to force the sale of the property. That may be different come Jan. 1."

Councilman Larry Gann was annoyed.

"When we left council last month, I remember councilman McBride's words. That at 8:01 Monday morning, I want that paper filed," he said.

He said that following the date the property was supposed to change hands, he never heard another thing.

"I understand what councilman Farrar is saying, but at the same time, we made decision, we had expressed a will, and I was in the dark as to what was happening," Gann said. "I'm getting questions and I have no answers. I'd like to know what's going on since we made a statement."

Mayor Scott Burton said that what was advised to him and city manager Roger Houck was that if the fines were up to date, they didn't have a leg to stand on.

"If that's what's happening, we should be communicating," Gann said. "We need to stay in the loop. I thought it was a pretty sound decision we made. If there's a reason not to drop the hammer, let us know."

That was the overall sentiment: they would just like to know what's going on. The sale between the current owner and the new investor is private, however. Legally, the city doesn't have to be kept in the loop.

"I don't think [the deal] is dead," Mayor Scott Burton said. "I'm still cautiously optimistic."

If it doesn't sell, the current owners have until March to demo the property. Gail Cook, who is filling in for Houck while he is on medical leave, said that it took the city staff "quite a while" to find out anything.

"None of us were in the loop on the closing," she said. "It took some time to get responses back before we felt like we could you anything that we felt like was reliable."

Farrar expressed a desire for the new developer to meet with the city if he truly wants to purchase and invest in the property. He would also like the current owner to be more forthcoming.