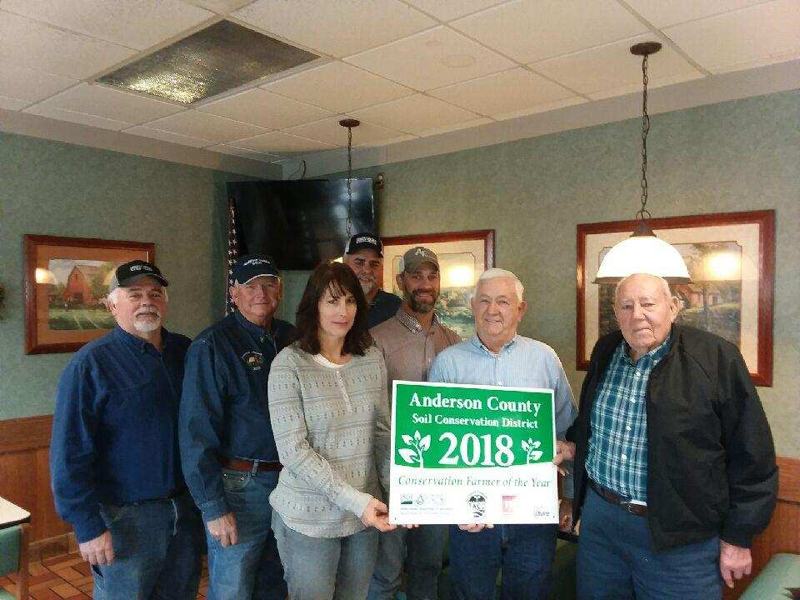 The Anderson County Soil Conservation District held its last meeting for 2018 at 8:30 a.m. Dec. 10, at Shoney's in Clinton.

All board members were present.

Special guests were Patrick Jenkins and his father, James Jenkins. Patrick and his father have put in many hours and work this year on their farm in the Claxton communitiy.

Some of the best management practices that have been put into place include watering facilities, a fence for rotational grazing, heavy use area, and an access road. All of these help to improve pasture management and are beneficial for the livestock.

Patrick has been recognized as the 2018 Farmer of the Year in Anderson County. He is a dedicated young farmer who is very deserving of this award.

The Anderson County Soil Conservation District congratulates Patrick and thanks him for being a good steward of the land.