Dragons capture big district win at Halls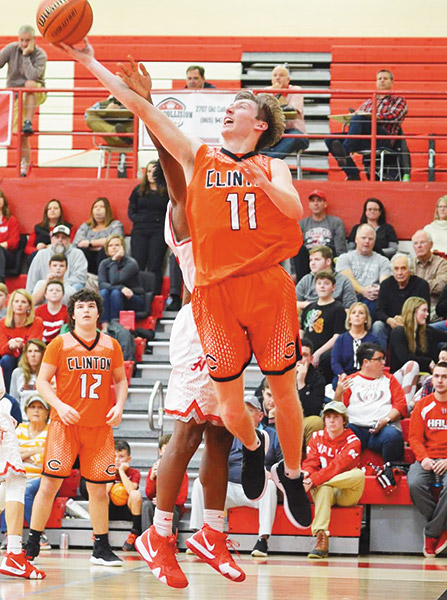 The Clinton High School Basketball Lady Dragons (8-4, 3-2) are playing great ball at a great time of the season. Last week, the Lady Dragons defeated Lakeway Christian (62-43) and Knoxville Halls (61-53). Clinton enters the Christmas break on a four-game win streak.

This is a good opportunity for rest before the Lady Dragons return to the hardwood on December 27-29, at the Jim Cordell Christmas Classic at Harriman High School.

Right now, Clinton sits fourth in District 3AAA behind Oak Ridge. Overlooking games is never smart, but the Lady Dragons visit Oak Ridge on January 3rd, which it will be an exciting, tough challenge for Clinton.

If the Lady Dragons perform well in Harriman, Clinton could ride into the Oak Ridge matchup on a wave of momentum and confidence.

After the defeat to Lakeway Christian (79-56), Clinton High School Basketball Dragons (8-5, 3-2) captured a much needed district win over Halls (91-71), last Friday.

After a two-loss skid, the Dragons put together a much better, complete game against the Devils.

Clinton held a distinct advantage in almost every statistical category; however, the Dragons still had 20 turnovers. With 91 points scored, five different Dragons reached double-figures in points. Junior point guard Evan Winchester racked up a double-double, with 13 points and 11 assists. Senior Luke Harrison was one board away — 15 points and nine rebounds.

The Dragons enter the short Christmas break period sitting fifth behind Oak Ridge.

Clinton will return to action from Dec. 27-29, at the Hancock Pizza Plus Christmas Classic at Hancock High School. Clinton's results there could bring momentum at a good time—as the Dragons travel to Oak Ridge on Jan. 3.