Dragons, Lady Dragons can still finish strong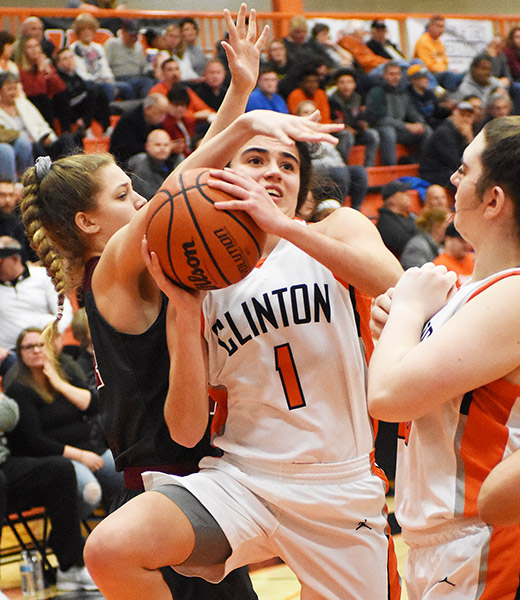 The Dragons and Lady Dragons of Clinton High School struggled last week. Clinton traveled to face Lakeway Christian Academy on Tuesday, before returning home to host rival Oak Ridge High School, last Friday.

Both Clinton teams suffered losses against LCA and Oak Ridge. At this point of the season, every loss can hurt and can directly impact post-season seeding as they start to play out.

The Lady Dragons (14-8, 6-5) will enter this week on a three-game skid that has put them in a tight spot.

The Lady Dragons currently rank fourth in the District-3AAA standings. Sitting two games up from Anderson County, and two games back from Powell, the Lady Dragons look to be in a good spot for the district tournament.

However, holding on to that fourth position will be a challenge.

The Lady Dragons travel to Powell this Tuesday, host Anderson County on Friday, and will finish district play by hosting top-ranked Campbell County next Tuesday. If the Lady Dragons can find a win over the Lady Mavs and/or Lady Panthers, it will solidify a top-four District-3AAA Tournament seed.

Yet, lose all three, and an unwanted fall from the top-four is possible.

For the Dragons (11-13, 5-6), improvement needs to happen sooner than later. The Dragons are a good sized, athletic basketball team with tons of talent.

Yet, Clinton has won only two out of their last nine games. Plus, the road ahead does not get easier from here—as they end district play with a trip to Powell, then host Anderson County this Friday, and Campbell County next week. Sitting sixth in District-3AAA, Clinton needs wins.

However, considering their current form, the Dragons need to establish some more chemistry — a little rhythm before post-season play. The Dragons are without an injured DeMarcus McKamey, who controls the inside game.

Trevor Bryant and Lane Harrison are seeing extended minutes and must help on both ends of the floor. Without McKamey, Clinton is struggling to defend the paint.

In their 88-75 victory, Oak Ridge scored 62 of their 88 points in the lane.

Clinton hung around through three quarters, but ultimately could not stop the Wildcats from scoring. With post-season play approaching soon, expect the Dragons to sharpen up over the next two weeks.