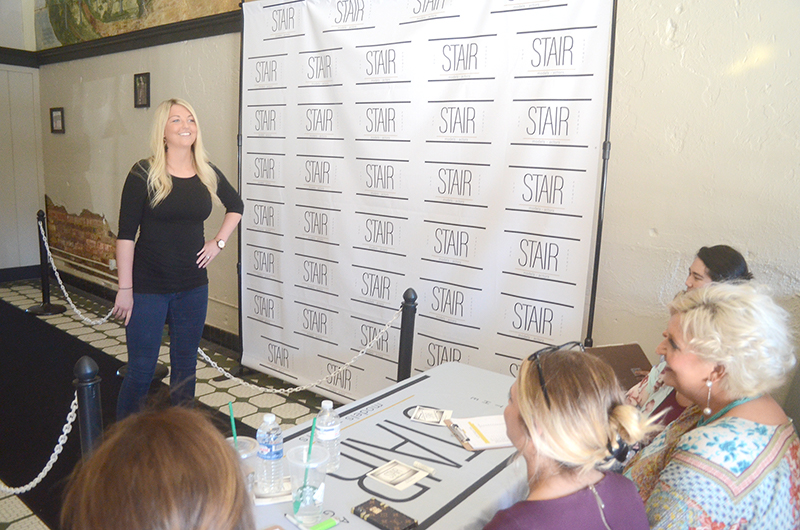 Beginning May 29, "The 2019 Fashion Week" will become part of Clinton and Anderson County.

The "Week" is really more of a high-octane, full of color and splash weekend, where local designers and local models will be able to showcase … Clothes?

No.

Designs. Dreams. Visions. Heart.

From "The Home."

'The Home" is a sort of slang term — used mostly in the south — for where a person comes from.

It's old school, probably used more in the 1950s and 1960s when describing a person and where they're from. "They're from 'The Home," because that's where they came from — local, the area, the community, the home.

They're from "here."

Adam Stair is from "the home." If there is such a thing as a Clinton pedigree, then he has it. His grandfather, Jim Stair, was Mayor of Clinton in the late 1960s, at the time the youngest person to serve at that post. He was a public servant at heart, and according to his obituary, he built WYSH Radio in 1960, after serving his country in the United States Army.

Adam traveled some after graduating from Clinton High School.

Name the big cities, the New Yorks, the Atlantas, the … Wherever.

Those places aren't home.

After truly finding his calling, he and his wife, Emily, decided to bring their talents to the one place Adam had in his life's blood.

"I love Clinton. I always have," he said. "I grew up here. My grandfather was the mayor here. This is where I belong," Adam said.

And he wants to give back.

"We want to show what people here, in Anderson County, can do," he said.

And he's using his talents to showcase not only the design talent, but the faces of his home, as well.

"We had … I don't know how many show up to audition," Stair said. "But we're going to use 280? Maybe 300 people during Fashion Week. This is a chance for them to kind of showcase themselves, too."

Fashion Week will be held four different nights and proceeds will go to four different causes.

On Wednesday, May 29, the first of four fashion shows will be held. The first night is at The Historic Ritz Theater in Clinton with proceeds going to the Historic Downtown Clinton Merchants Association.

On Thursday, May 30, the show shifts to the Double Tree Inn in Oak Ridge. Proceeds from that show will benefit St. Jude's Research Hospital.

The show remains at the Double Tree on Friday, May 31, with proceeds benefitting JDRF – Diabetes.

The final night of Fashion Week promises to be a little off the charts. Little Ponderosa Zoo and Rescue — an organization the Stair Agency has worked with in the past — will host with proceeds going to the zoo and rescue.

Helping with the audition two weeks ago were local designers Lesa Walker (Palm Village); Ashley Dean (Southern Chick Boutique); Suzanne Holsten (Southern Chick Boutique); Jayde Rose (The Stair Agency); and Bekah Elliott (Jonson and Company General Store).

And what were these designers looking for?

"The smile. The confidence. That little bit of something inside. And we want to see them having fun," Walker said.

"You know it when you see it.