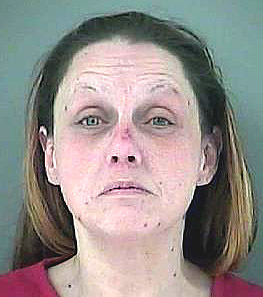 On Aug. 31, police responded to a homicide in Rocky Top. Authorities found the body of 83-year-old J.C. Copeland under a porch at his home.

The Tennessee Bureau of Investigation, Anderson County Sheriff's Department, Rocky Top Police Department and the Seventh Judicial Crime Task Force worked together to investigate the crime and arrested Christy Viola Comer, 37, in Knoxville Sept. 1, 2018.

The investigation revealed that Copeland had been strangled to death.

In the affidavit filed Sept. 1, 2018, TBI reported that Comer "conspired to participate in the robbery and killing of Mr. Copeland who was believed to have been strangled to death at his home."

Comer admitted that she stole property from Copeland and intentionally moved his corpse to the outside of his residence in an attempt to hide the body.

The Anderson County grand jury indicted Comer in its March session on charges of first degree murder, aggravated burglary and aggravated robbery.

Two additional charges were added involving the murder while committing other crimes.

Her next court date is March 29. She is being held at the Anderson County Jail on a $1 million bond.