From LaFollette to Athens, business owner draws scrutiny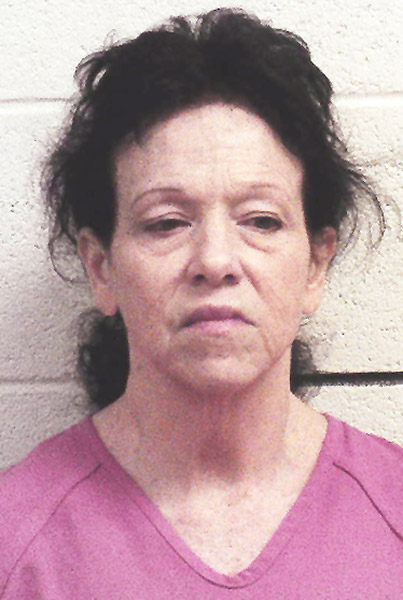 A factory raided by ICE and employees deported;

Allegations of sweatshop-like conditions, including closed doors that lock from the outside and employees being told to wear diapers rather than take a break;

Complaints of bounced payroll checks and a history of allegedly not paying employees what they're owed;

Court records showing homes lost to foreclosure, only to be bought back by the family of a Department of Defense contractor CEO, who then leased them back to the woman who lost them;

Investigations by the IRS and the Department of Labor, and a Knox County judge forwarding details of a lawsuit to the FBI;

And all that sticks is a charge for writing fraudulent checks.

Until now.

A businesswoman with factories in multiple counties — and a history of trouble with the law — was arrested and charged twice last week. This time, it was a felony firearms charge and probation violation.

Tammy Walker, 57, was arrested on March 25 during a routine home visit conducted by Tennessee Department of Corrections' Josh Bruce, Walker's parole officer. Walker is currently serving 10 years probation for writing a fraudulent check for $5,610.51 for property taxes in Campbell County. The charge is a felony, and a felon cannot legally possess a gun.

Bruce found a New England single shot 410 shotgun and a bolt action rifle in the back room under clothing "as if the firearms were attempted to be hid," according to the arrest affidavit. Although Walker claimed the guns were her son's, the rifle was engraved on the side with the name "Tammy."

Walker bonded out, but Campbell County criminal court judge Shayne Sexton issued a warrant on Thursday for probation violation, and she was apprehended on Friday.

As of Monday, she was still in Campbell County jail.

The arrest comes on the heels of claims made by former employees of one of Walker's factories that Walker had stopped paying them.

Again.

This time around, the factory is called Volunteer Products, and it's in Athens. Walker alleges that the business is in partnership with Campbell County resident and entrepreneur Tony Simpson, according to Bruce.

No charges or investigation are currently involved in that, but one former employee did file a theft report with Athens Police for alleged stolen naturalization papers.



A history of exploiting workers

A little over a year ago, employees of Campbell County's Natural Sorb, Grace's Diner and American Made Apparel — all owned by Walker — protested in front of the Department of Labor in Jacksboro, claiming they were not being paid for the work they were hired to do. That resulted in a number of consequences, the most significant being a raid on the factory by ICE. Many of Walker's employees were people living in the country illegally, and were held for days after the raid without being able to send word to their families.

Walker was not charged with anything.

That protest also brought to light three men who originally had visas to work in the country, but were induced to come work for Walker by Rafael Hernandez, Walker's fiance. The three men alleged in an interview with the LaFollette Press that they were housed in a shack behind Walker's property on Prospect Street in LaFollette and were told that if they did not continue working without pay, Walker would have them deported.

Ultimately, seven former employees of Walker's Jacksboro factory sued her in a civil lawsuit and won a large settlement in February 2019 covering wages owed and compensation for mental anguish. They described the working conditions as "horrendous," without access to running water, extreme temperatures and piled up garbage, and were told that if they needed to use the restroom they should just wear diapers, according to a copy of the lawsuit.

Volunteer Products, the factory in Athens, received government contracts through Tennier Industries, according to Urbina, much like Natural Sorb and American Made Apparel did in Jacksboro.

Former employee Rosa Urbina cited many of the same working conditions that employees in Jacksboro did: no toilet paper, no water, no climate control and doors that locked from the outside.

In Athens, like in Jacksboro, many of them were also undocumented workers, mostly from Central America, according to Urbina. Urbina is a naturalized citizen, and other employees did not want to go on the record because of their immigration status. Urbina alleges that Walker carried a firearm with her most of the time, and that employees feared confronting her about their missing paychecks.

Not paying people what they're owed is something that Walker has done for many years. There are 16 charges of writing worthless checks in her criminal history dating back to 2005. Most were paid in full after the arrests, and many of the ones that were paid were dismissed. She lost two of her homes to foreclosure last year, and in the foreclosure notice, many other unpaid debts were disclosed, including a a judgment lien filed against her in Anderson County general sessions court for failure to pay an oral surgeon. Other judgments include unpaid rent, money owed to various medical offices, Old Dominion Freight Line and the IRS, according to the foreclosure notice printed in the LaFollette Press in April 2018.



Athens and the alleged theft

Urbina speaks English, but as a native Spanish-speaker, it is heavily accented. She gave the LaFollette Press copies of her pay checks which she said bounced, including at least a dozen others. Urbina said that she confronted Walker about not just the bad checks, but also about documents she alleges were stolen from her.

Knowing that she has some trouble communicating in English, she provided the Athens Police department a written letter stating that "when I [Urbina] started working for her in February, she asked me for my driver's license, social security card, and US naturalization certificate. She never used it for payroll as she had told me because she never gave me a pay stub showing the taxes that were being taken out. After she wrote me two fraudulent checks without funds I quit and asked her to return my documents immediately. She refused to give me my documents back even after several attempts. I am scared she will steal my identity because I know that she has a history of criminal activity involving her businesses."

The Athens Police incident report does not make mention of the letter, and no investigation was made because, according to Officer Matthew Williamson, "this is a normal process when applying for employment."



Tullahoma and the Department of Defense

Natural Sorb is a company that Walker founded that creates peat moss, an absorbent. She moved Natural Sorb from Jacksboro to Tullahoma, Tennessee, after the ICE raid on her factory.

The Department of Defense has directly paid Walker hundreds of thousands of dollars since 2007 for the material, according to government records.

But there are other ties to government funds. Walker has received payment from other businesses that contract directly with the Department of Defense for her sewing factories, which is what most of the factories were. According to Urbina and other former employees, Tennier Industries was one of the main sources of funding, but Geminai Global Services and Anchor Defense are also listed in her bank statement that was submitted to the grand jury as a source of income when she was indicted for the fraudulent check.

Both of those are based in Tullahoma, as is Tullahoma Industries, another known contractor that funds Walker's businesses. In fact, Anchor Defense is registered to the same address as Tullahoma Industries, and the registered agent for the business is Clifton Caudle, attorney for Tullahoma Industries CEO Richard Davenport.

Two of Walker's homes foreclosed last year. They were both purchased by entities in Tullahoma. Her home on Fairway Drive in LaFollette was purchased by Davenport's daughter Shanna and her husband Christopher Shea Gaither.

Walker continues to live in the house on Fairway. That's where she was arrested for the firearms charge on March 25.

A home in Speedwell that was foreclosed on was purchased by Relevance Capital, an investment firm with a Tullahoma address.

While no one with Tennier Industries has responded to a request for comment, Tullahoma Manufacturing's Jamie Davenport, son of CEO Richard Davenport, said that they have filed a lawsuit against Walker. That lawsuit has not been made available yet.

"We have pending litigation against Mrs. Walker and have been advised by our attorney not to give a statement at this point," Davenport said.

Walker is currently being held in the Campbell County jail and the judge has granted no bond. Her next hearing is April 8.