Clinton unable to match opponents' offense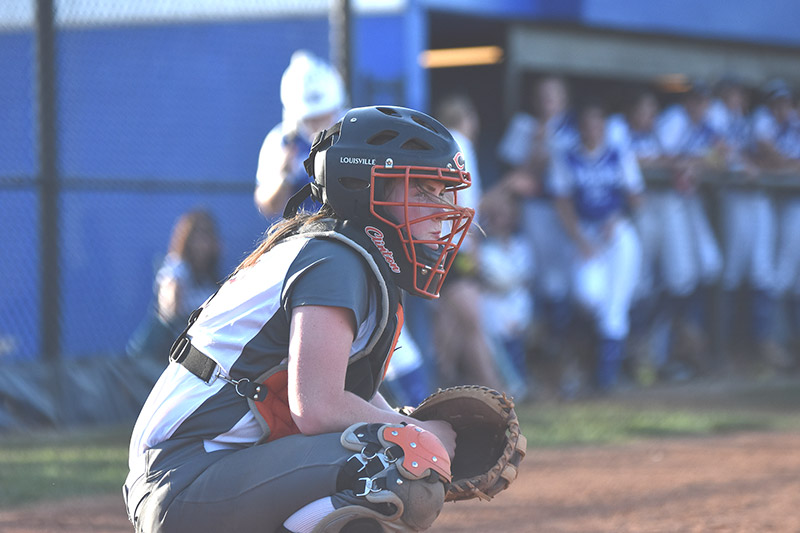 Last week, the Clinton High School Softball Lady Dragons dropped two District 3-AAA contests, to Halls and Karns.

On Tuesday, the district-leading Lady Devils visited Clinton, and left with a 5-1 win.

The Lady Dragons played well. In fact, Clinton produced more hits than Halls, 8-7, but stranded seven baserunners.

The Lady Dragons failed to get on the board until the bottom of the sixth inning.

However, Clinton's lone run came in exciting fashion, when junior catcher Sophie Seivers launched a solo dinger, over the center field fence. Yet, the Lady Dragons still trailed 3-1.

Halls added two insurance runs in the top of the seventh inning, forced Clinton to go three up, three down, which ended the contest.

At Karns, the Lady Dragons started the game productively, but would fall 12-3, to the Lady Beavers.

Freshman shortstop Sarah Burton reached after being hit by a pitch, then stole second and third.

Senior catcher Annabelle Jackson would come to the dish and hit an RBI-ground out. Burton crossed the plate on the play, and Clinton led 1-0.

Two batters later, senior left fielder came to the plate, with runners in scoring position.

During her at-bat, freshman Hannah Nichols would score on an error, and sophomore Emma Clevenger would advance to third.

Two pitches later, as soon as the Lady Beavers pitcher stepped on the rubber, Clevenger would take off towards the plate and slide in safely before the ball and tag arrived.

Efficient baserunning gave Clinton a 3-0 lead heading into the home half of the first inning.

However, the Lady Dragons failed to score again in the contest.

Karns countered with one run in the first, before bringing around seven Lady Beavers in the second inning, and cruised to the District 3-AAA win.

The Lady Dragons will be back at home Tuesday night, where they will host rival Anderson County in District 3-AAA play.

First pitch for the rivalry showdown is scheduled for 6:00.