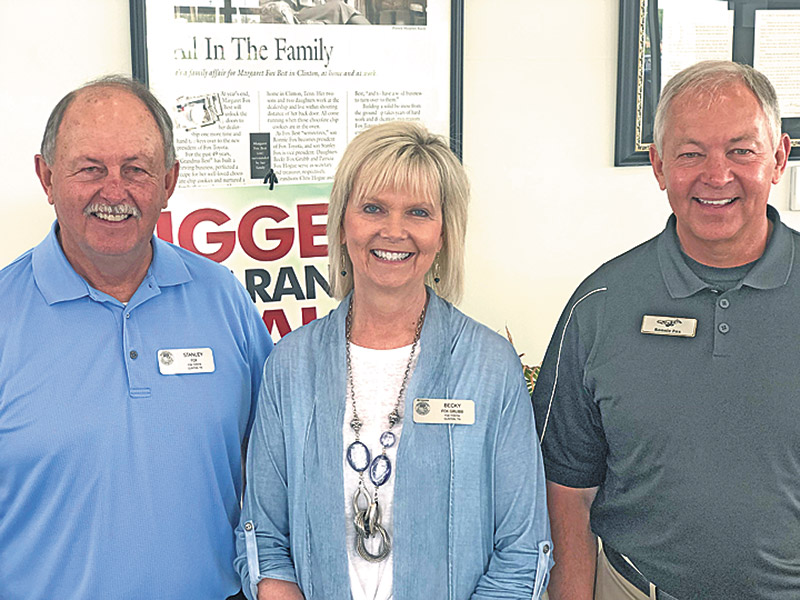 The Fox family celebrated being in business for 75 years last Thursday, and the lobby of Fox Toyota was full of people who joined in on the celebration.

Fox Toyota started when Jean Fox opened a small Shell service station in 1944 in neighboring Rocky Top — Lake City, back then.

"He was selling cars on the side of his service station and liked doing that better!" said Ronnie Fox, Jean's son.

In 1954, the Foxes moved the operation to Clinton.

Ronnie and two of his siblings are second-generation Foxes to run the company, but there are 10 or 11 third-generation family members working there as well.

"I've got two kids here and a son-in-law," Ronnie said. "My brother has two kids and a son-in-law. My nephew's got a daughter and a son here."

In 2008 the family moved the business to a larger, flatter, more modern facility on Fox Family Lane, just off I-75 at exit 122.

"We were there for 55 years," Ronnie said. "Time flies."

Ronnie has worked at Fox Toyota for 40 years.

"I worked here during the summers all my life," he said. "Dad had us washing cars, then we worked at the service station. Then we started selling cars when we got out of school."

His favorite part of the job is the people.

"It's different every day," he said. "You get to see your old customers and make friends with them."

At one time, they had a Chevrolet store as well.

"But we wanted to slow down, so we sold it and all came together here," he said. "We meant to all come together and have more time off, but that didn't happen!"

He said that last year was the best year ever for the company, and he expects this year to be great as well.

"The Foxes have made a huge impact on our community on many fronts," said Anderson County Chamber of Commerce President Rick Meredith, adding that they have always given back to the community and the region.