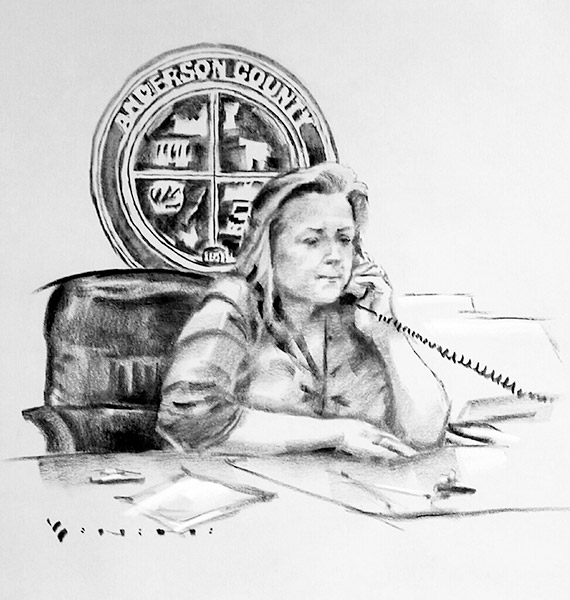 Denise Casteel works in the Anderson County criminal justice system and is also a Rocky Top city councilmember.

"God put me here, that's all I can say," she said.

Originally from Franklin County, she has worked in government offices for over two decades. She's worked in dispatch, with traffic citations and in city hall, but her dream as a young adult was to become an English teacher.

"I love to write," she said. "It's always been a dream of mine."

Her journey has not been easy. She has overcome many obstacles brought on by a difficult childhood and some tumultuous times as an adult. Her position in the justice system and on city council has created a lot of "haters," but she strives every day to live above reproach and do what she believes is right. She regularly brings up issues during Rocky Top city council meetings that she believes are important to the residents of the town, like downtown growth and cleaning up an abandoned cemetery.

She is in her fifth year as city councilmember.

LaFollette resident Joe Bonomo is a prolific, successful artist, and is passionate about portraiture. He has spent many hours in Anderson County photographing people in town and learning a little about them, and then going back home and creating their portraits. All portraits will be featured in a gallery exhibit towards the end of the year.

To find out more about Bonomo's art, visit bonomoart.com, on Facebook at Facebook.com/artofjoebonomo, and on Instagram at @bonomoart.

This series, however, is only available in The Courier News.