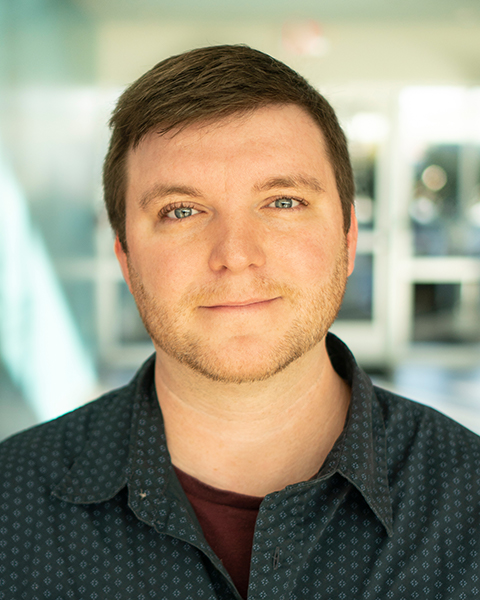 For Clinton resident Andy Harness, who is originally from Laurel Grove, life changed dramatically after a mission trip to Nicaragua in 2013.

At first, he thought the changes to his voice were due to laryngitis or a lingering cold, but as symptoms continued, he realized something else was going on.

In 2014, he was diagnosed with Spasmodic Dysphonia, a neurological condition that causes involuntary spasms in the larynx. SD causes a person's voice to sound strained, tight, strangled, breathy, or whispery, according to Harness.

He said the spasms "squeeze the voice to nothing in the middle of a sentence, or drop it to a whisper."

It affects around 50,000 in North America, and it's seen most frequently in those who are middle-aged or female.

The cause is unknown.

Harness is working with a group of people from all across the country to produce a movie called "Cookie," which will be a dramatic presentation about a girl with SD. The project is crowd-funded, and is spearheaded by Los Angeles actor/filmmaker Shane Hartline.

Hartline also has SD and was inspired to make the movie when a horror film produced by actress Lupita Nyong'o featured an evil character with a voice based on SD.

"It got the SD community upset because it's a horror movie, and she based this character's evil doppelganger's voice on Robert F. Kennedy, Jr., who has SD," Harness said. "They felt vilified because of this."

Harness is also a filmmaker, and is an associate producer on the project.

"A lot of my job is to just spread awareness of the film and get support for it," he said.

The team is trying to raise $40,000 by July 19. So far, they have received $33,211.

"Not many people know about this condition," he said. "People think we have a bad cold or that we're really nervous or anxious. People really don't know how to respond when they talk to us."

Harness said that losing his voice has made him more introverted. He said that people often comment that he should get a drink or go to the doctor when they hear him.

"They don't mean anything by it," he said, overcome with emotion, "but you know, it just hurts. Going through life and knowing that people just pick up that something's wrong."

He said that many people with SD suffer from depression and anxiety, along with loneliness.

"My case if fairly mild and my voice is a lot better than what it was," he said. "But a lot of people have had to quit their jobs or retire, because there's no way they could continue in the careers they had."

Things as simple as talking on the phone can be very difficult, he said.

One of the ways the condition is treated is with Botox injections.

"But for the first couple of weeks, your voice becomes really breathy and it's hard to talk," Harness said. "For about eight weeks all I could do was whisper. It's just a really embarrassing experience."

There is more research on SD now than ever before, according to Harness, leaving hope that there will be new treatment options and eventually a cure.

For more information on the film project, visit cookieshortfilm.com.