Community Action to host food delivery on Friday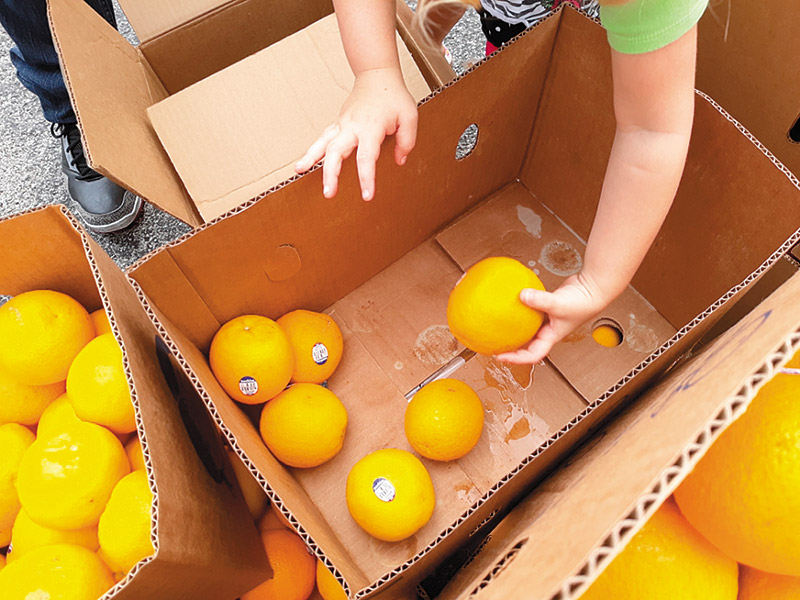 Anderson County Community Action Commission will once again host Second Harvest of East Tennessee in front of the old Shop Rite in Rocky Top.

The food delivery will take place on Aug. 9 from 10 a.m. – 1 p.m.

"We don't know what will be available," said ACCAC employee Connie Klinkhammer.

"We'll have no idea until they open the back of the truck."

Last month, however, they had a whole lot of fruit and vegetables, and 187 families were served for a total of 632 people.

"That's half the population of Rocky Top," said Second Harvest Mobile Food Pantry organizer Rhea Ennist.

"Not everyone that came is from Rocky Top, though."

Ennist said the wholesale value of the food would have been $10,180.

Since ACCAC student volunteers will be back in school on Friday, Klinkhammer said they could use some volunteers to help pass out the food and get people where they need to be.

According to Klinkhammer, there is a definite need in the community for more help.

Second Harvest calls the delivery a mobile pantry. The goal is to reach the hungry in their own community, even when infrastructure is lacking, according to Second Harvest's website. It's East Tennessee's largest hunger-relief charity.

"Not having a grocery store is detrimental to families who may not have reliable transportation or income for the gas to travel 20-plus miles," said Ennist. "We're looking to ease that situation for them a bit." Second Harvest also partners with Main Street Baptist Church for food deliveries. They are scheduled to deliver on Sept. 7 and Nov. 16, but those food items will be shelf-stable, not fresh produce, meat or dairy. The truck coming Friday is commodity food from USDA.