Dragons host Mavs in cross-county showcase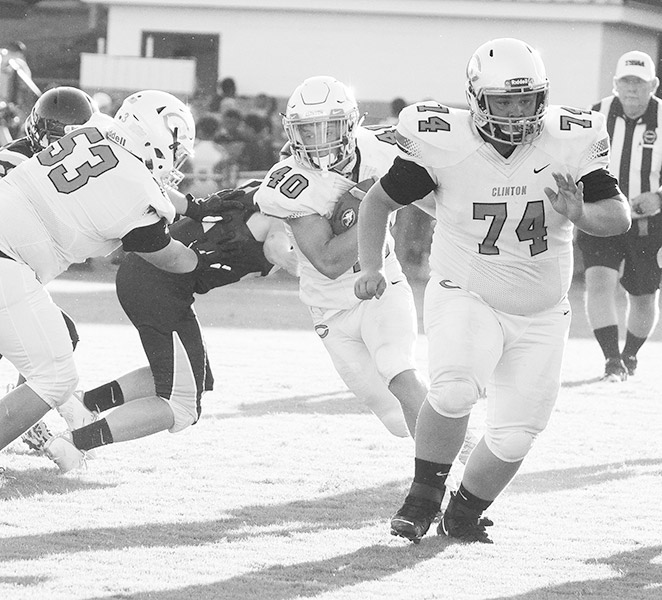 On Friday, Aug. 23, Clinton and Anderson County will come together for the 34th time for one of Anderson County's historic rivalry matches.

Started in 1985, two years after Anderson County High School opened its doors, the first game between the two ended with a loss for Clinton at 27-7. The current record is eight wins for Clinton vs Anderson County's 25.

Tensions run especially high this year after the altercation between coaches from both schools immediately following last year's game. That incident resulted in suspensions for four coaches, three from Anderson County, and one from Clinton.

Randy McKamey is optimistic about the game, saying that, between scrimmages and practices, the Clinton team is looking promising this year.

"I'm just excited to be playing them in our house," said McKamey. "They had an all star group last year, and I think this year the playing field is much more even. They've got a young quarterback, and they put a lot on their quarterbacks, so it will be very interesting to see how well he really understands their system and the environment. I think the name of the game is to really put pressure on him and force him to make some really quick decisions."

McKamey said he believes their new defensive coordinator is another point in their favor.

"In the past few years, they've been able to look back and understand what we were doing and how our defense worked, so I think we'll really be able to surprise them this time."

Regarding the altercation last year between coaches, McKamey didn't express much worry.

"Of course I'm always going to be guarded," he admitted. "Last year, the situation was very, very unfortunate ... I'm just going to do my thing. It's not going to change the way I play football. It's a new chapter for us, and I'm here for the kids – win or lose."

For Anderson County, the Clinton game not only is the start of a sort of new era for football, it's also against the Dragons.

"We are always excited to play this game," Anderson County High School Athletic Director Gary Terry said.

"It is good for our kids and good for our community in so many different ways.

"Our team is young but they have had an excellent summer and we are ready to let them showcase their skill sets."

And yes, it is a rivalry for the Mavs.

"It has been a great rivalry for many years and I am glad to have been a part of it for 20 years," Terry said.