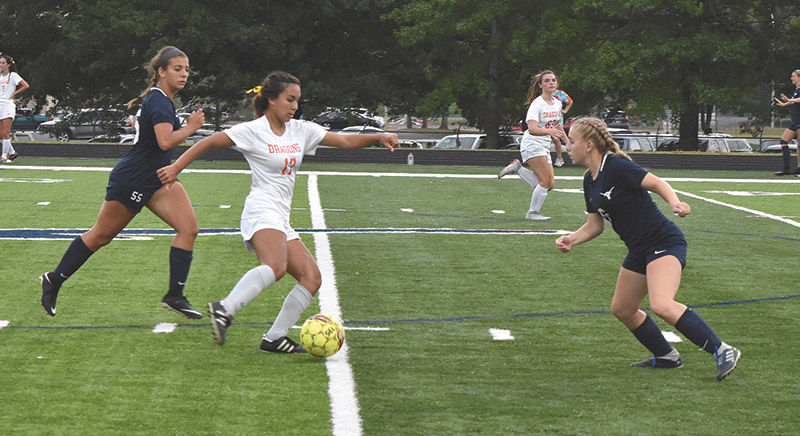 Anderson County and Clinton's girl soccer teams both kicked off their seasons against one another on Tuesday, Aug. 21.

The game was quick, only making it through a little over the first half before Anderson County reached a score of 10-0 and the mercy rule was instituted.

The differences between the two teams were stark.

AC's team had no seniors but Head Coach Chris Curtin has coached many of them since they were children.

Many of the girls are returning players and the teamwork was strong. Conversely, Clinton is in their first year under coach Suzanne Stout as she attempts to push the program in a new direction and start building it under her own banner.

"Tuesday night was a hard loss," Stout said in an email. "Our girls played hard and didn't give up. We just need to take this game and want to learn from it.

"Anderson County has a good team and we wish them the best of luck this season."

The ball stayed on one side of the pitch for most of the match, hovering around Clinton's goalie as Anderson County passed back and forth, trying to find an opening. Once they zeroed in on the goalies weak points, though, the game was over.

Still, Clinton played hard, and, with practice, the young team can still be fantastic in the games to come as they grow together.