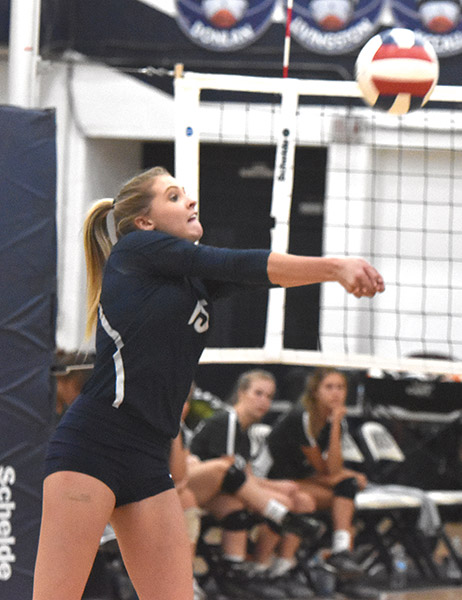 Clinton traveled to Anderson County on Tuesday, Sept. 17 to face off against county rivals, Anderson County. The final score was 3-0 in favor of the Lady Mavs.

Clinton took an early lead in two of the three sets, but one of their best players, junior Emma Clevinger, was out with an injury. Her absence was sorely felt by the team, who dropped all three sets with a much higher deficit than their previous match against Anderson County.

Still, players Cheyenne Fox and Makayla Campbell worked hard to make up for the absence, including some amazing saves by Fox that kept the ball in play against all expectations.

Anderson County, maybe still recuperating from their tournament on Friday, played a little sleepily. It was nothing major, but they didn't seem as invested in the game as they were the first time they played Clinton.

Clinton plays at Grainger County on Tuesday, Sept. 24, while Anderson County hosts Webb on Monday, Sept. 23.