Hawk Talk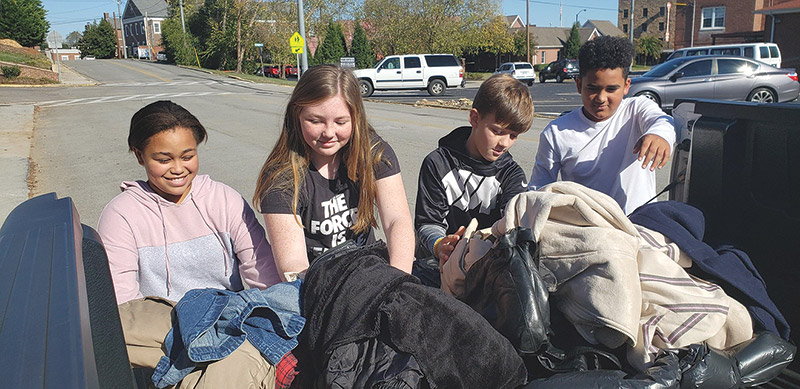 Back again! With more stories from the halls of YOUR hometown middle school.

You will find short pieces below related to areas of learning and fun in our building from Classes and Sports to Hawk Life, Student Spotlight, and our new focus on College and Career awareness.

Showcasing a wide variety of the positive happenings at Clinton Middle School: College and Career Academy (CMCCA) is Hawk Talk's first priority.



Anderson County Schools gets a week for Thanksgiving

by Reese Rittenberry, Mia Baylis, Blayk Hazelhurst

and Tomi Taylor

This year, Anderson County Schools has decided to make the transition from having a three-day weekend to an entire week off for the Thanksgiving holiday.

"Since our staff gets to have PLC after school on Wednesdays," Anderson County Director of Schools Tim Parrott says, " Inservice days are not really necessary.

"We have also found that most people go on vacation for Thanksgiving then stay local for Christmas."

The week-long Thanksgiving Break will happen this year and stay on the schedule next year. It will be evaluated "to determine if we will keep doing it," added Parrott. "Using Thanksgiving as a week will also allow for more productivity."

Everyone throughout Anderson County Schools is very eager to watch this transition take place.

Happy Thanksgiving!



Teacher Spotlight: Mr. Mynatt

by Marissa Eccles, Jasmine Erick, David Holguin AND Emma Vaughn



Our Hawk Talk crew has decided to start a teacher spotlight for a wonderful teacher of the students' choosing each month.

This week's teacher is a sixth-grade social studies teacher, Mr. Mynatt.

Mr. Mynatt has been teaching for about 18 years, and has taught social studies for all middle school grades and math classes.

He decided to start teaching after he got a job as a motorcycle instructor, and his career has flourished since then.

He said his favorite part about teaching is the students and getting to know them individually.



CMCCA Choir

prepares for Holiday performances

by Ethan Clock, Ethan Graham, Andelynn Lawson AND Noah Weeks



This year in choir, many new and exciting things are coming, and they are coming fast.

For the choir, the members are waiting anxiously to perform for parents and students at the school Dec. 17.

So far, the choir is working on "Carol of the Bells" and "Somewhere in My Memory" to perform at the concert.

The members have also started working on songs for a choir festival in April.

Mrs. Myers, the choir teacher, is expecting a great performance in the near future from many talented students who have offered hard work and dedication.

Until next week...