And CHS Dragons stand tall in tournament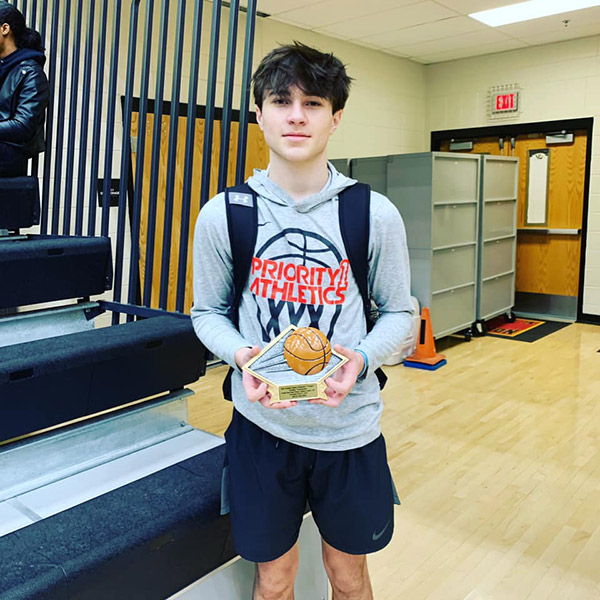 The Clinton Dragons travelled to Washington D.C. over the school's holiday break to play in a Hall of Fame game against the Archbishop Spalding High School (ASHS) Cavaliers.

The Dragons lost 74-66.

After a quick struggled in the first half where the Dragons and the Cavaliers struggled to one-up each other and the Dragons briefly took the lead, the Cavaliers gained a strong lead they held until the third quarter.

The Dragons managed to briefly retake the lead in the third before fouls began to wear on them and the Cavaliers retook their lead and held it until the end.

The Dragons came up short on most of their stats in the game, finishing with an effective field goal percentage (eFG%) of 48-percent to the Cavaliers' 56-percent and finishing with a two-point field goal percentage (2FG%) of 43-percent to the Cavaliers' 70-percent. That being said, the Dragons dominated on free throws and three-point shots, making over three times as many three-pointers as ASHS and finishing with over 75-percent of their free throws made by the end.

The Cavaliers, meanwhile, dominated on both offensive and defensive rebounds, finishing with 26 defensive rebounds and 14 offensive.

One of the adjustments the Dragons had to make —though it wasn't that hard of one —was the use of a shot clock.

While in the nation's seat of government, a shot clock was used, as it is used in the Washington, D.C., Metroplot ian area.

The Dragons held their own in the tourney, but one of the Orange and Black stole the show.

Jackson Garner was the highest-scoring player for the Dragons, with 24 points under his belt by the end of the game and five three-point shots.

The second and third-highest scorers were Jackson Garner and Chase Lockard, respectively with 19 and 13 points.

Garner accounted for 24 points in the second game of the tourney (stats and spedifics were not available because of The Courier News' early press schedule), giving him 48 points total and MVP of the tourney.

Going by the value points system (VPS), Demarcus McKamey was the most valuable player on the team, finishing with a 1.8, followed by Evan Winchester with a 1.57. Chase Lockard and Evan Winchester both tied for defensive rebounds, with both players managing five before the end, and Chase Lockard finished with two steals as well.