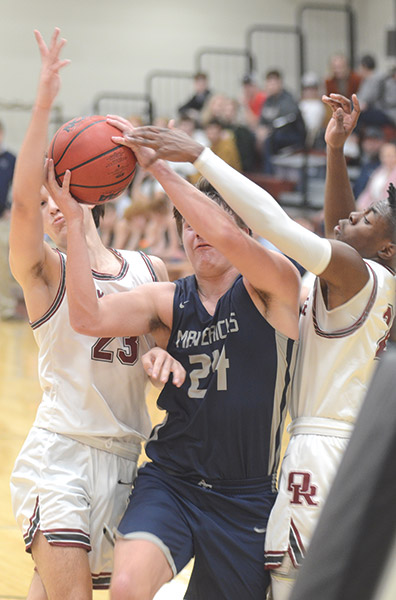 Oak Ridge got their revenge on the Mavericks after last year's close defeat, finishing the night with a resounding victory of 81-34. This came the day after Oak Ridge beat out Powell 77-38.

Answering for their embarrassing loss from last year and beating a powerhouse team like Powell in two days has undoubtedly left the Wildcats riding high.

The game was strongly one-sided from the start, with the Wildcats up 22-6 after only the first quarter. It only got worse from there, and Oak Ridge finished the half 43-19.

Carter Jett lead the Mavericks with a strong eleven points. Unfortunately, none of his teammates came close to matching him, with the second highest scorer for the Mavericks, Nick Reed, only managing six points in the entire game.

The Mavericks did make 73-percent of their free throws in the game, but, unfortunately that and offensive rebounds were the only places where the Mavericks came out ahead, and their 23 turnovers ensured the Wildcats plenty of opportunity to score. The Mavs finished with an effective field goal percentage (eFG%) of only 17-percent and they only made six of their 34 two-point shots.

Connor Martin jumps over Powell defenders to shoot.