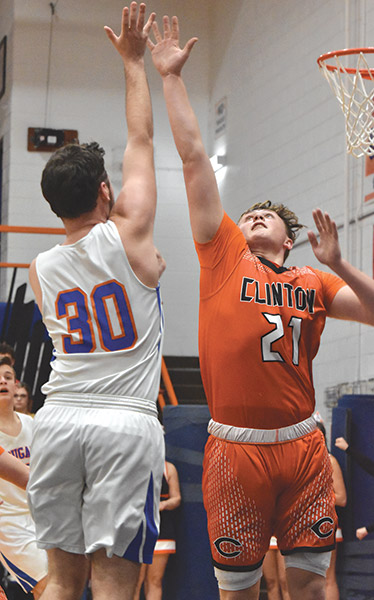 Jackson Garner broke the trey record for Clinton in a dominating win over Campbell County.

Clinton traveled to Campbell County on Thursday, Jan. 24 for a rematch against Campbell County. The Dragons won 71-35.

It was a one-sided match from the start as the Dragons finished the first quarter 14-2, keeping that strong lead the entire game as the Cougars struggled to measure up.

Clinton won in nearly every stat, finishing with an effective field goal percentage more than double that of the Cougars, with 67-percent to Campbell County's 32-percent and 15 three-pointers to Campbell County's five.

The Dragons finished with an impressive 1.14 points per possession, while the Cougars only managed 0.57 points per. Clinton also finished with 10 steals and 28 defensive rebounds.

On an individual level, Jackson Garner separated himself from the pack, going for 36 points on top of breaking Clinton's trey record. The record previously sat at nine, and, with the help of his teammates, Garner managed to beat it against the Cougars. It speaks to the mentality of the players and their team dynamic that Lockard was first to congratulate Garner on breaking the record.

The entire team exploded off the bench when he hit the last three with under a minute left in the game, much to the confusion of the Campbell County team and large parts of the crowd.

Coming in behind Garner, Trace Wandell finished with 15 points and Chase Lockard finished with 12.

Meanwhile, Evan Winchester, despite finishing with only six points, came away with 13 assists and 10 defensive rebounds, as well as three steals.

The Dragons even came away with relatively few fouls in the game, finishing the night with only eight total.