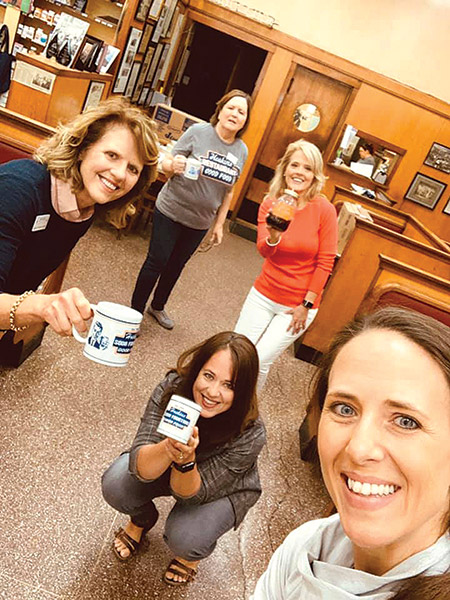 Hoskins Drug Store in Clinton is celebrating its 90th birthday today — April 15.

And like all celebrations during the COVID-19 pandemic, it's going to be a little different — but it will still be a celebration of community.

Hoskins is one of the iconic landmarks in Clinton. It is a part of the city's rich history. It is a gathering spot, and a "must do" lunch destination for almost everyone who visits the city of Clinton.

"We're asking people to share their memories of Hoskins," Mollie Hoskins Scarbrough said Monday. "If you have some Hoskins apparel, or a coffee cup, take a picture of it and share it with us on Facebook."

And if you don't have your apparel handy, share a memory or a funny story. Let everyone know how Hoskins has been a part of your Clinton experience.

It's a virtual toast to one of Clinton's signatures.

Scarbrough said there were plans — big plans — for the 90th birthday celebration. Those were shelved by Gov. Bill Lee's Stay at Home Order.

But it shouldn't stop the celebration.

Hoskins is still offering curbside meals from its diner — they are very strict at adhering to the social-distancing rule — but during this week they will also host an ice cream sundae happy hour from 2–4 p.m.

And the sundae is only $3.

Just don't plan on hanging around to enjoy it.

That's the one thing that is making the celebration a little bonkers.

"We really want to celebrate this," Scarbrough said. "But we want everyone to stay safe."

Scarbrough said there will be a birthday party — probably sometime in the fall.

But for now, enjoy a sundae, share a memory, and make it a memorable 90th birthday.