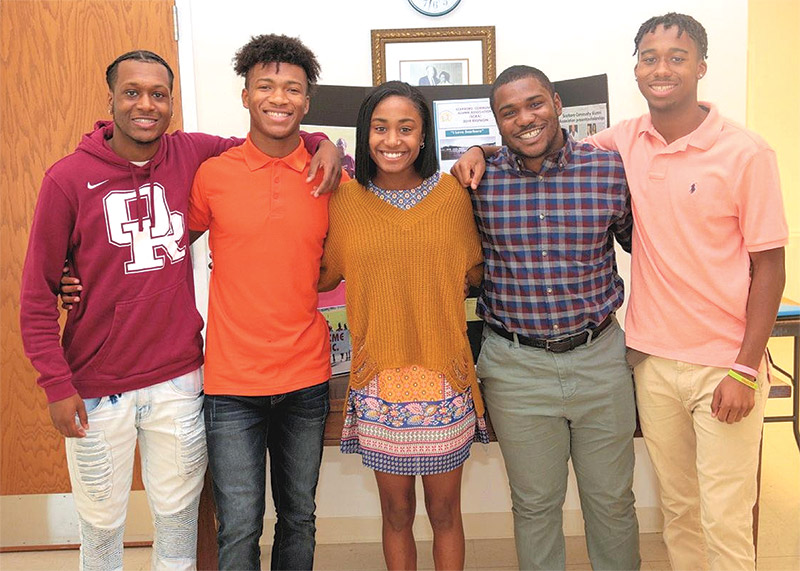 There is many thanks for the community support in implementation of the 2020 Scarboro Community Alumni Association reunion, community information coffees, scholarship, and youth enrichment activities for May – July 2020.

But with the impending pandemic COVID-19 and CDC health and safety issues, the association is rescheduling events to next year.

Plans are to hold a kickoff event in the fall 2020.

Scarboro Community Alumni Association does encourage the community to secure their annual membership of $30, where half goes toward operation and the other toward scholarship.

Ongoing information will also be communicated concerning the 2020-2021 Endowment Campaign to raise $100,000 for scholarships and ongoing media historical information.

Continued contributions will help meet SCAA's goal of establishing an endowment fund that will yield income in perpetuity to commemorate those 85 African American students who integrated the Oak Ridge public schools in 1955.

Mail membership checks or endowment campaign funds to:

SCAA, 1143 Oak Ridge Turnpike

P.O.Box 147, Suite 107A

Oak Ridge, Tennessee 37830.

SCAA also recognizes Sierra Cotham, Treston Henderson, Imani Spratling, and Demon Slater 2020 college graduates who were 2016 SCAA scholarship recipients.

The SCAA was established in 2011 and is a 501 C 3 organization with the objective to revitalize our community, instill community pride, and serve as mentors to the youth in the neighborhood. The Association is made up of current and former residents and persons in the Oak Ridge community who have a desire to make an impact within the Scarboro community while assisting children to reach their full potential. Tina Henderson-Porter is the president.