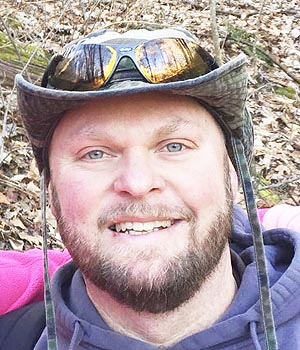 A Caryville man died Thursday, June 1, after the Toyota Camry he was driving collided head-on with a Nissan Frontier.



Anthony Peterson, 47, was driving a 1995 Camry south on Reservoir Road near Norris when a 2003 Nissan Frontier driven by 40-year-old Heidi Kuehl, Andersonville, crossed the center lane of the road.

Tennessee State Highway Patrol Trooper Aaron McGhee noted in his traffic report, Peterson "took corrective action" to avoid the crash, but then swerved back to the correct side of the road and the two vehicles hit head-on.

McGhee's report does not state why Peterson's vehicle swerved back to the correct lane.

Peterson's vehicle went off the east side of the road, while Kuehl's Frontier went to the west side.

In a release Friday, Anderson County Sheriff's Department Chief Deputy said Peterson was flown by a University of Tennessee Lifestar medical helicopter to the University of Tennessee Medical Center in Knoxville, where he died.

Kuehl was injured, but the extent of her injuries are unknown.

THP investigated the crash and the Anderson County Sheriff's Department also responded. So did Anderson County EMS, Anderson County Rescue Squad, and Andersonville Fire Department.

Norris Public Safety also responded with both police and fire personnel, Lucas said.