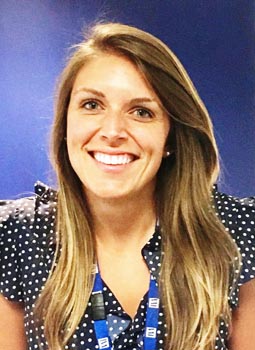 Did you ever wonder who decides, and how they decide, when to run the generators at Norris Dam? Or at other TVA dams?





The ons and offs of generators produce powerful changes in water levels on tailwaters below the dams—producing electricity and floating barges downriver, but also greatly affecting the plans of anglers, kayakers and other folks who want to enjoy the streams.

Jenny Sharkey, a water resources engineer in TVA's River Forecast Center, will discuss the whys and hows of those decisions on Thursday, Aug. 10, at a free, public meeting of the Clinch River Chapter of Trout Unlimited.

Her program, "TVA River Management Overview," starts at 7 p.m. in the parish hall at St. Francis Episcopal Church, 158 W. Norris Road, Norris.

Sharkey has five years' experience with TVA, and has spent the last two years in the Forecast Center learning the intricacies of the river system. She holds a bachelor's degree in civil engineering and a master's degree in environmental engineering, both from the University of Tennessee at Knoxville.

Clinch River Chapter TU works to preserve and protect the Clinch River tailwater and its watershed through conservation projects and through education of children and adults in aquatic natural resources.

Meetings are held the second Thursday of the month at St. Francis Episcopal Church, Norris, except when outdoor activities are scheduled. For more information, visit http://crctu.org/.