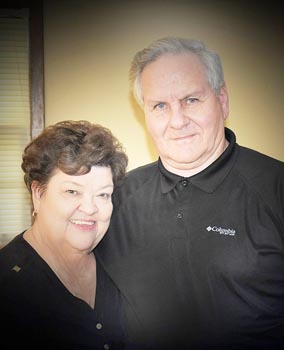 Richard and Jane (Sharp) Noe celebrated their 50th Wedding Anniversary on Saturday, July 29, 2017.

They were married at Ft. Stewart Army Base in Hinesville, Ga. They met at Lake City High School in 1961 when Jane was a freshman and Richard was a sophomore.

They are retired teachers from Anderson County Schools: Jane — 35 years at Clinton Jr./Middle School; Richard — 32 years — Anderson County High School. The Noe's live in Lake City.

They have three children: Dr. Richard (Richie) and wife Amy, and children Trey, Jaxon, and Gavin of Norris; Rodd Noe of SL Tennessee and children, Rylee and Coltyn of Lake City; and Dr. Resa Noe Norman and husband, Dustin, and daughter, Roslyn Jane, of Clinton

Saturday night the children (with the help of the grandchildren) honored their parents with a suprise 50th Wedding Anniversary Party at Rodd's home.