Angels in our midst III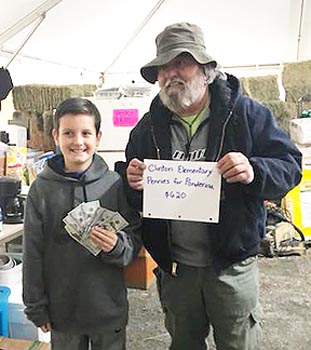 The Clinton Strong Project is a lasting legacy project that gives each Clinton Elementary sixth grade student the opportunity to do something they've never done before, explore new interests, make positive changes, and lead the way for future sixth graders.

Students choose an activity that interests them, organize/implement the project, and then share with their classmates the overall impact of the project.

When tragedy struck The Little Ponderosa Zoo, Braden Hensley knew exactly what he wanted to do for his project.

He organized and implemented "Pennies for Ponderosa." Students brought in in pennies, and Braden spent time personally counting each one! Clinton Elementary students really responded to this effort.

Last week, Braden presented The Little Ponderosa Zoo with $620 – all from pennies.

He can definitely say that his project made Clinton a bit stronger.