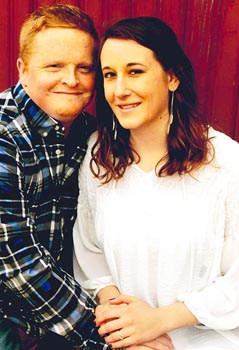 Mr. and Mrs. Dean Eshelman, of Greentown, Ind., are pleased to announce the engagement of their daughter, Stephanie Nicole Horner to Justin Hoyt Mayes, son of Mr. and Mrs. Edward Mayes, of Clinton.

Mr. Mayes is the grandson of the late Mr. and Mrs. Horace Mayes, Knoxville, and the late Mr. and Mrs. Hoyt Seivers of Clinton.

Their wedding is scheduled for March 24, 2018, at 2:30 p.m. at Jerome Chirstian Church in Greentown, Ind.