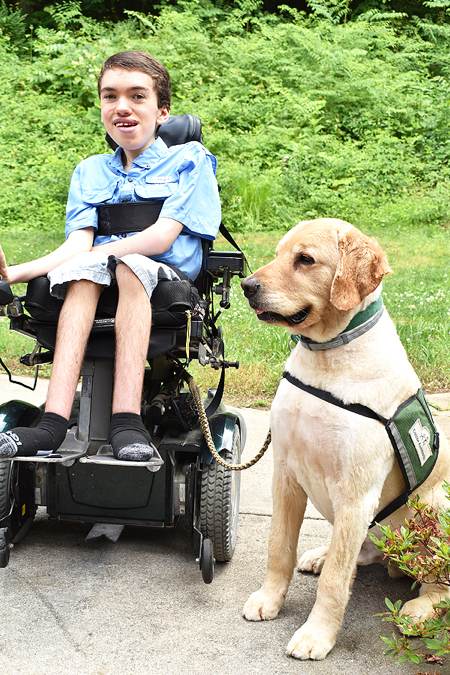 Ask Connor Murphy about Roane State's Middle College program, and his face lights up.

"I really like it," said Connor, 17, who completed his first year of the innovative program while achieving academic honors.

In Middle College, eligible high school juniors attend Roane State classes in the mornings and return to their respective schools in the afternoons to complete their high school courses.

By the time Middle College students graduate from high school, they also receive associate degrees from Roane State, giving them a two-year head start toward a bachelor's degree.

Connor thrives on courses like Calculus II and Calculus-based Physics, but he found the Roane State art appreciation course last fall to be a bit daunting and filled with concepts new to him.

"I thought Connor could coast through that (art appreciation)," said his father, Jack Murphy.

"But there were quizzes every week, and it was challenging."

Connor's abilities in math and science perhaps aren't too surprising, especially for someone whose hobbies include computer programming and mining cryptocurrencies.

Connor has been a familiar sight around the college's Oak Ridge campus this year, piloting his motorized wheelchair with his 85-pound golden retriever, a service dog named "Tank,'' by his side.

Connor has an ailment called Spinal Muscular Atrophy.

His mom, Lise Murphy, accompanies him to Roane State and helps out when needed.

Both parents have become huge fans of Roane State and its Middle College program as a result of their son's experiences.

"I love it," Lise Murphy said. She's been going to school with Connor since kindergarten, but her role has changed over the years.

"I used to help the teachers, but now, I'm just trying to keep up with the classes," she said.

"The (Roane State) teachers have been so wonderful, and I've seen this first-hand. It's been a great, great experience, and I give huge kudos to the professors."

"Middle College gives the kids a chance to excel in academically challenging classes," Jack Murphy said. "I think Middle College is a huge opportunity."

Both parents and Connor's aunt, Marianne Murphy, heap praise on college officials for being so accommodating.

"They can't do enough (for Connor)," Lise Murphy said.

One of Connor's courses was moved to a downstairs classroom in the college's Coffey-McNally Building when an elevator was briefly out of order, Marianne Murphy recalled.

For Connor, Roane State's fall semester will include more challenging courses, especially in math and science.

He's completed the necessary requirements to graduate from Clinton High, but he still goes there for robotics club and National Honor Society meetings.

Then, it's on to a university -- perhaps the University of Tennessee -- where he wants to major in bioengineering.

To learn more about Middle College, visit roanestate.edu/middlecollege or contact Middle College coordinator David Lane, (865) 354-3000 ext. 4223 or lanedr@roanestate.edu.