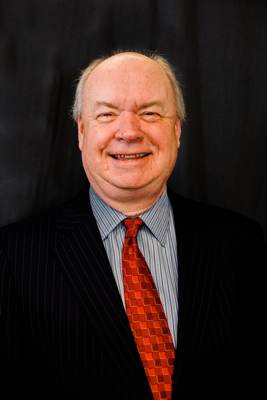 Anderson County Commissioner Rick Meredith has announced that he is seeking a third term on the County Commission. "It has been my honor and privilege to serve the citizens of District 2 on the Anderson County Commission," Meredith said.

"I humbly ask them to allow me to continue to work with my fellow commissioners to move Anderson County forward."

First elected in 2010, Meredith has served as chair of the Government Operations and Agriculture Committees and as a member of the Legislative and Human Resources Committees.

Meredith currently serves as President of the Anderson County Chamber of Commerce, a position he has held since 2015.

He has over twenty years of experience in economic and community development and a proven track record in the implementation of new programs to foster the creation of jobs and sustained economic growth. His areas of expertise include budget management and planning, supervision, and state and federal grants.

Prior to joining the staff of the Chamber, Meredith served as senior Vice-President for Community Development with the Hollingsworth Companies, where he was responsible for recruiting industry throughout Tennessee, Alabama, Georgia and Mississippi and served as an adviser to the company's president on economic development projects.

Meredith formerly served in Governor Phil Bredesen's administration as Assistant Commissioner of the Community Development Division of the Tennessee Department of Economic and Community Development. He was responsible for overseeing the Main Street, Retire Tennessee and Three-Star programs, as well as programs pertaining to Energy Policy, Local Planning, and Grants and Loans.

Meredith served as Anderson County Register of Deeds from 1990 to 2002, where he managed all public recording of instruments and an annual budget of approximately $250,000. He attended the University of Tennessee Institute for Public Service and is a certified public administrator.

During Meredith's tenure as a County Commissioner, 2,000 jobs have been created in Clinton, and he was instrumental in recruiting a Tennessee College for Applied Technology campus to Clinton.

"I believe that my record of public service and my experience in both state and local government as well as economic development provide me with the tools necessary to best serve the residents of Clinton, North Clinton and South Clinton," Meredith said.

The final day to register to vote for the August 2 election is July 3. Early voting for the August election will run from July 13 through July 28.