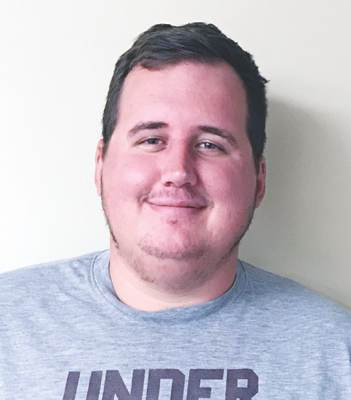 Jace Greene is the new head football coach at Norwood Middle School.

He comes to the Jaguars from Harriman High School where he spent five years as an assistant coach, working with the offensive and defensive lines as well as running the junior varsity.

Greene played his high school ball at Harriman and later played football at Cumberland University in Lebanon. Following graduation, he spent one year as a recruiting intern at the the University of Tennessee before returning to his alma mater to coach.

Norwood is his first head coaching opportunity and he excited about his team and the upcoming season.

Greene said the team currently has 20 players, seven of whom are eighth graders.

"We've got a good core group of people. We're working hard. We're trying our best to get them in the best shape possible and trying to make the most of our numbers," he said.

"It's one of those things where I would take 20 who wanted to be here rather than 40 who didn't. We've got to get them where they can go the full four quarters because most of them will have to play both ways," Greene said.

He said he is pleased with the personality of the team.

"They all get along and I'm starting to get to know them. We have just a very, very good team camaraderie. It's turning into a big family and I like that. You can have that with 20, 40, or 60 players — it doesn't matter," Greene said.

Hunter Crass serves as defensive coordinator and Garrett Miller is the offensive coordinator. Brandon Morgan, Andy Spellman, Justin Taylor, and Derek Jett round out the coaching staff.

Norwood will play as an independent this season, unaffiliated with any conference or region.

Greene wanted to express his appreciation to the NMS administration — principal Dan Jenkins, athletic director Adam Smith, and Sean Woodruff — for their support.

"They have all been very helpful. I can't say enough about them," he said.

The Jaguars open their season on Aug. 9 at home against Sunbright.