(And that's a good thing)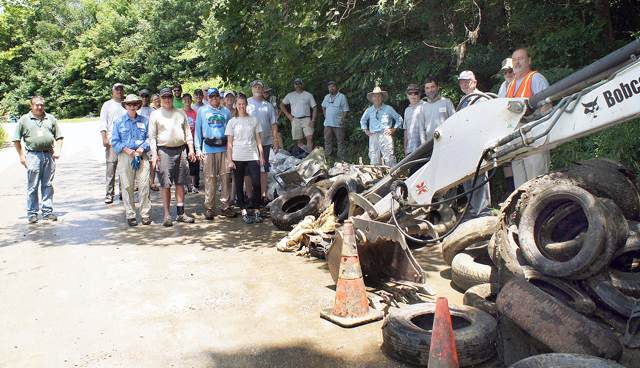 After six years of concerted effort, the hundreds of volunteers who've labored during the annual Big Clinch River Cleanups hosted by the Clinch River Chapter of Trout Unlimited are beginning to see some results.

They're not finding as much trash in and along the river between Norris Dam and the Highway 61 bridge.

Rusty Hallett of Norris, chairman of this year's cleanup, says 2,000 pounds of trash including 60 tires were pulled from the river and its banks in the sixth Big Cleanup on July 22—less litter and fewer tires than last year. "Maybe we are making some progress!"

Pick up a copy of this week's newspaper, Subscribe now or Login for the full story.