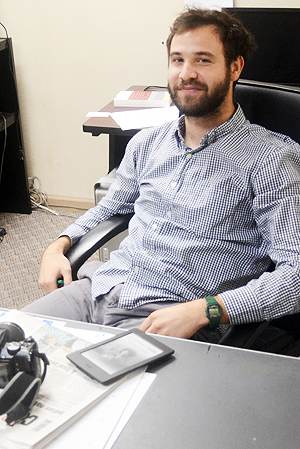 Nicholas Skoda

Tuesday marked the last day at The Courier News for Nicholas Skoda, who is leaving for a new life adventure outside of Anderson County.

Just how far outside of Anderson County?

Thailand.

On Aug. 16, he and his girlfriend, Shelby Sharp, will leave for Chaing Mai, the second largest city in Thailand. He is not on a secret mission to take over as lead singer of an indie rock group, to direct remakes of classic Bruce Lee films, nor has he accepted the job of head coach of the Thai National Soccer Team.

Nick is going to Thailand to … teach English?

Pick up a copy of this week's newspaper, Subscribe now or Login for the full story.