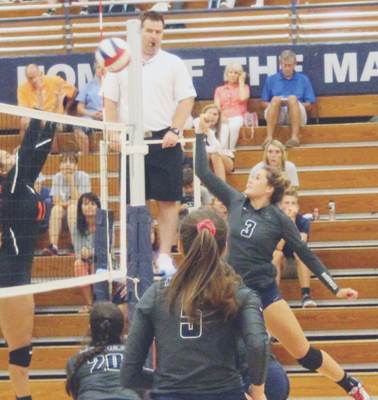 The Anderson County Lady Mavericks' opened the 2018 volleyball season last Thursday with matches against Morristown East and Hardin Valley.

The Lady Mavs dropped the match against Morristown East, losing two sets by scores of 25-21 and 25-21. Anderson County did take one set by a score of 25-23.

In the match sophomore Morgan McMurray had 10 points, 12 digs, and eight kills.

The Lady Mavs fell to Hardin Valley in two sets, losing 25-18 and 25-15.

Sophomore Hannah Freeman had four points, 18 assists, and six digs in the contest.

Anderson County (varsity and junior varsity) will play in the Early Bird Tournament at Oak Ridge on Friday and Saturday. Times and opponents are to be announced.

The Lady Mavs will visit Knox Central on Monday, Aug. 27. The JV will play at 5:30 p.m. and the varsity will play at 6:30 p.m.