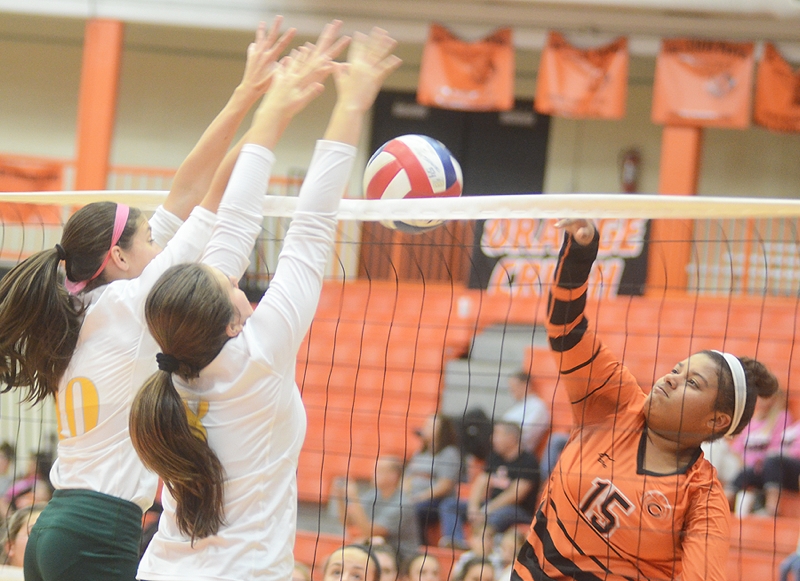 The Clinton High School Lady Dragons volleyball team had a successful pink night last Thursday.

The Lady Dragons not only successfully raised money towards the fight against breast cancer, but also won one of their two matches.

Clinton faced off against Northview Academy in their first match, and won the first set 25-17. However, Northview came roaring back to win two straight sets, 25-19 and 15-9, to defeat the Lady Dragons 2-1.

In their second match, Clinton battled the lady Falcons of Fulton High School.

The Lady Dragons won the match in dominating fashion 25-17, 25-4 in straight sets. Lady Dragons seniors Annabelle Jackson, Olivia Jenkins, and Abbie Stinnett continue to lead with their play, as well as verbally on the court.

On Tuesday, the Lady Dragons met Anderson County in the first round of the District Tournament. The results of that match were unable to be released by press time.

The winner moved advanced to play on Wednesday night — the later rounds of the District Tournament. Those matches will be played at Clinton High School.