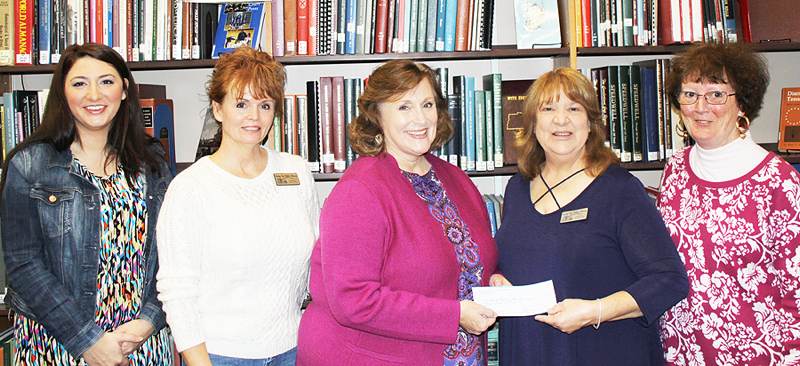 FRIENDS of Norris Dam State Park made a donation to the Rocky Top Library after $2,000 was raised by the yearly firewood Literacy Project.

Presenting the check on behalf of the FRIENDS group was Annie Morgan.

"I am so grateful for the generous donation to the Rocky Top Public Library. We always have more needs than money. This will help us purchase resources for our STE[A]M homeschool program, our two Storytime's we provide each week and a Summer Reading program which only this year expanded to two months! We also do a yearly tour with every first grade class at Lake City Elementary School providing them with a First Library Visit coloring book and crayons. Your generosity is greatly appreciated and will be used to expand literacy for the community," said Norma Day of Rocky Top Library.