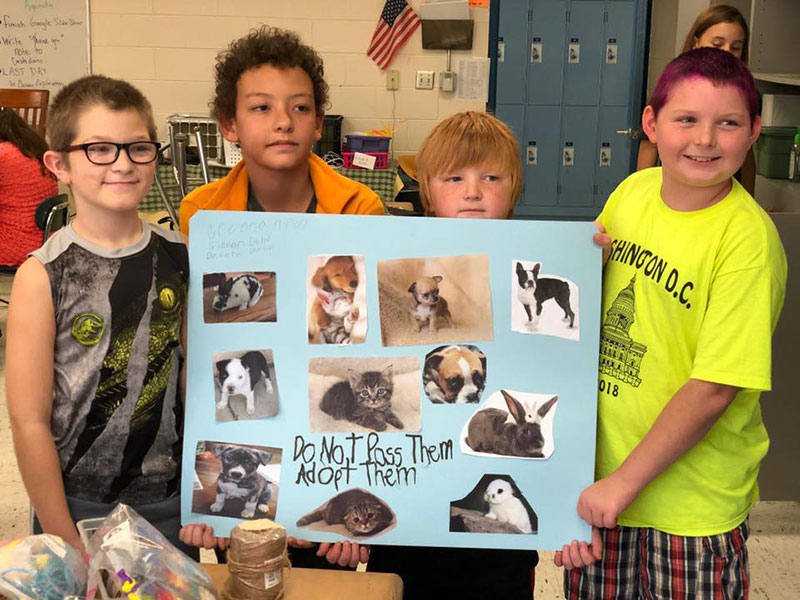 Back again!

With more stories from the halls of YOUR hometown middle school.

You will find short pieces below related to areas of learning and fun in our building from Classes and Sports to Hawk Life, Student Spotlight, and our new focus on College & Career awareness.

Showcasing a wide variety of the positive happenings at Clinton Middle School: College and Career Academy is Hawk Talk's first priority.



Hawks P.A.W.S. Club reaches out to four-legged friends

Catherine Meredith, Emilee Metcalf, Kira Murphy, and Tara Pickel

Students are working their tails off at CMS! One of the Explore to Soar clubs, P.A.W.S, has been working extra for our community.

Students involved in P.A.W.S made toys for the dogs in Small Breed Rescue East Tennessee.

Mrs. Kim Scattergood, sponsor of P.A.W.S says, "The students made braided rope toys for the rescue dogs at Small Breed Rescue East Tennessee. Students took fleece material and cut in strips to assemble them."

Students at CMS have been spending their free-time giving back to the four-legged-friends of our community!

The youth Wrestling program that could

Hunter Evans, Camden Leon, and Dawson Woodard

This Year at Clinton Middle, the Wrestling team is chugging along like a train.

We talked to Head Coach Adam Karnowski, and he said, "The main reason our team is doing so good is because some of our middle schoolers come to the high school practices...."

We also talked with Lucas Kendall and Kayden "Bull" Goodman. They both agreed that the practice with high schoolers improves their skills.

We hope our team can keep excelling onward.



Hawks to flock to Main Event

Jackson Brewer, Jacen Pride, Tanyan Pollard, and Ethan Slaven

Next week, students in all three grade levels will be going to Main Event in Knoxville. This is the new second nine weeks Incentive Trip that will reward students with a day full of fun.

Clinton Middle students must be in good standing in both academics and behavior to qualify for the trip.

The information and permission slips will go out to the parents this week.

Until next week...